Agoric is a smart contract platform designed to bring developers to the DeFi frontier. By using JavaScript as its smart contract language, the Agoric developer experience will be familiar, secure, and composable.
The Agoric chain is built to be:
A DeFi Powerhouse – Contract framework and integrated stablecoins built in enabling predictable costs and long-term smart contracts.
Extensible – Chain governance and staking economics implemented as smart contracts enabling quick ideation and future improvements like staking derivatives.
Interoperable – Dynamic IBC enables the Agoric chain to leverage assets, collateral, and services from other chains.
Important note:
On July 1st, 2022, the first 15,000,000 BLD tokens or 1.5% of the Agoric network, will unlock. This means that these tokens will no longer be restricted and can be transferred freely.
Ready to Stake? Here's what you need to know:
Staking rewards have been activated on the network as of Jun 29, 2022 and BLD tokens can be staked through the Keplr wallet.
Key Staking Considerations:
Rewards are live on Agoric (as of 6/29/22)
Inflation is set at 5% without dynamic adjustment
BLD holders will receive unlocked BLD through staking rewards
5% slashing penalty for double signing
21 day unbonding period
Tokens are locked during the staking period
Minimum BLD deposit for governance proposals increased to 500 BLD to filter spam proposals
Voting period increased to 3 days to allow for sufficient time to produce a quorum.
For this guide, we will be using the Keplr wallet. This wallet is non-custodial, and requires the user to keep track of their own mnemonic phrase, and password. To learn more about custody and best practices, check out our "What is Custody?" video. 
‍
Staking Agoric: Step by step guide
To begin staking Agoric using the Keplr wallet, first head over to https://wallet.keplr.app/#/dashboard and install the kepler extension to your browser.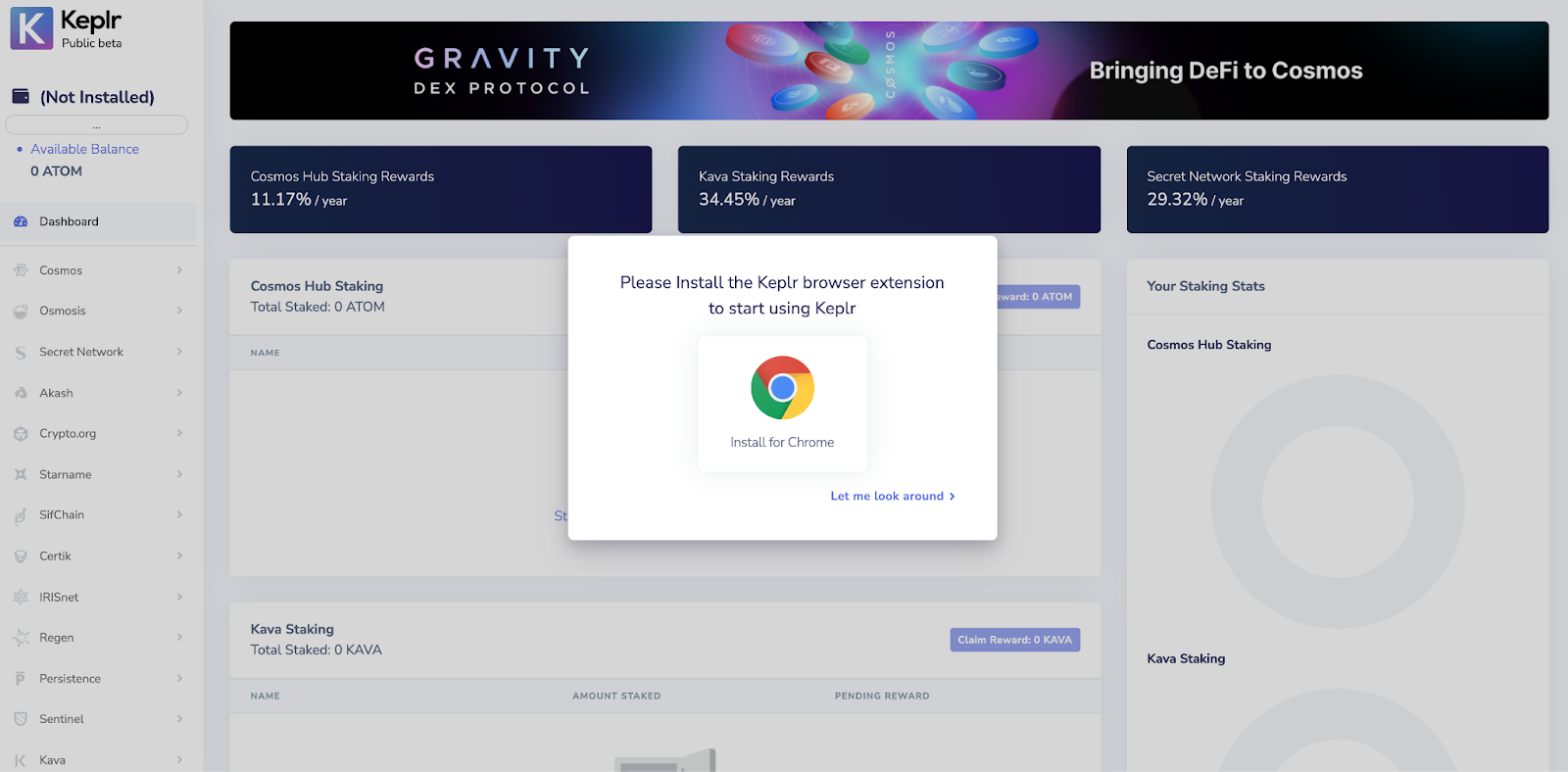 To install the Keplr extension, visit the Chrome store here.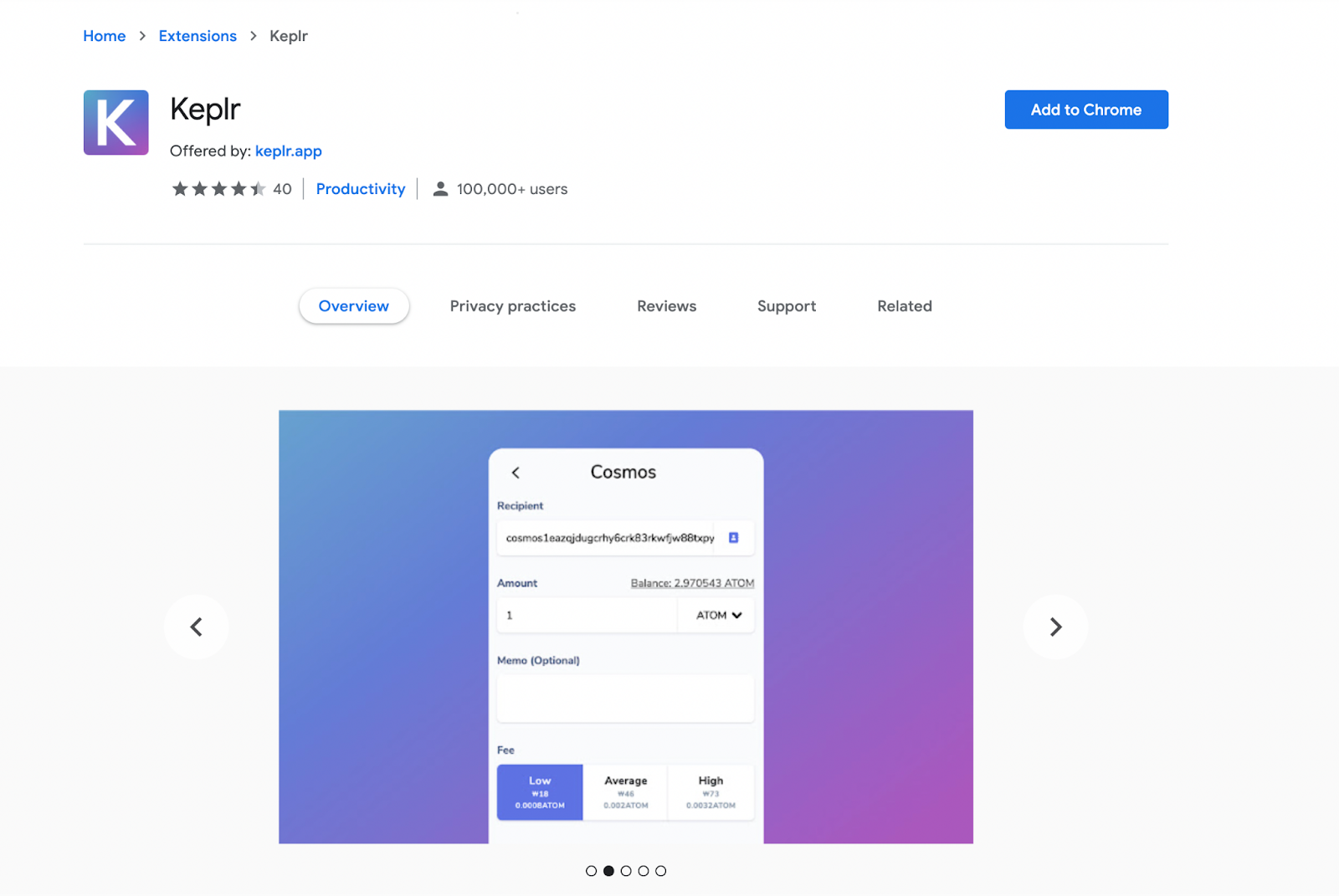 Once installed, if you are creating a new wallet, Keplr will walk you through the wallet creation process.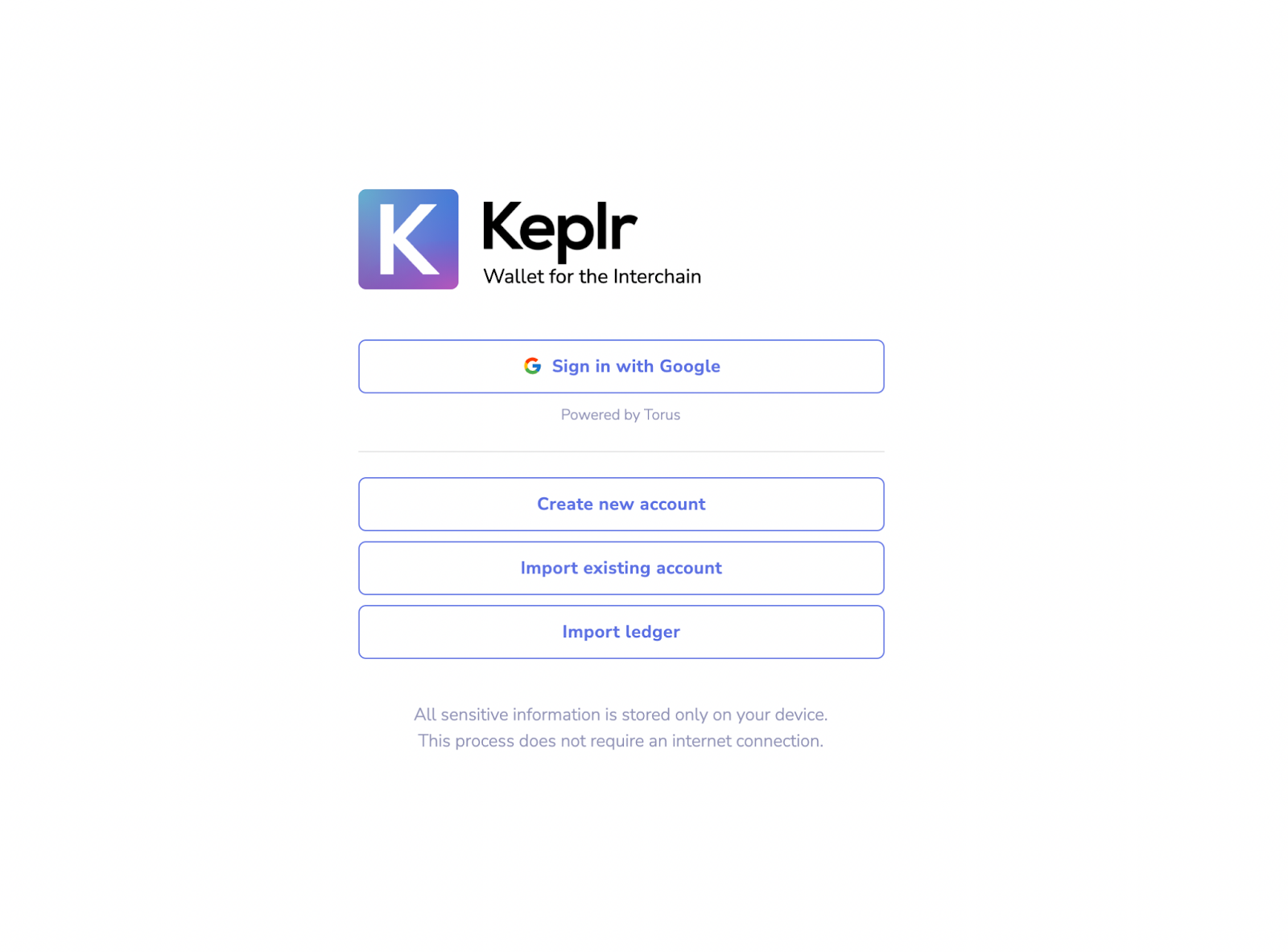 Click "Create new account" and follow the instructions on screen.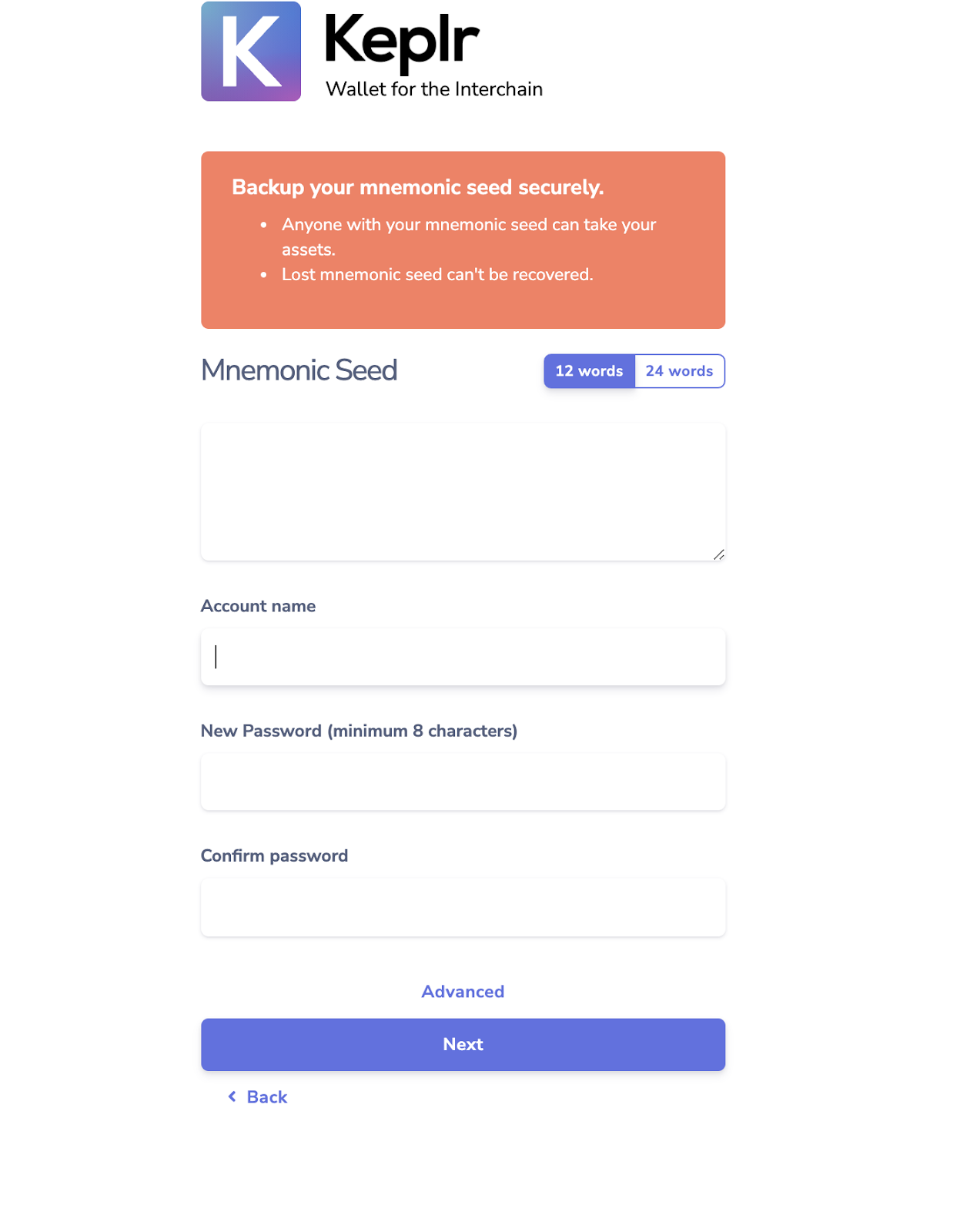 Creating a new wallet will promote you to generate a 12 or 24 word key phrase. This is a crucial step of the wallet creation process. Please ensure to backup your 12-word or 24-word key phrase. Please also ensure that you backup your wallet password.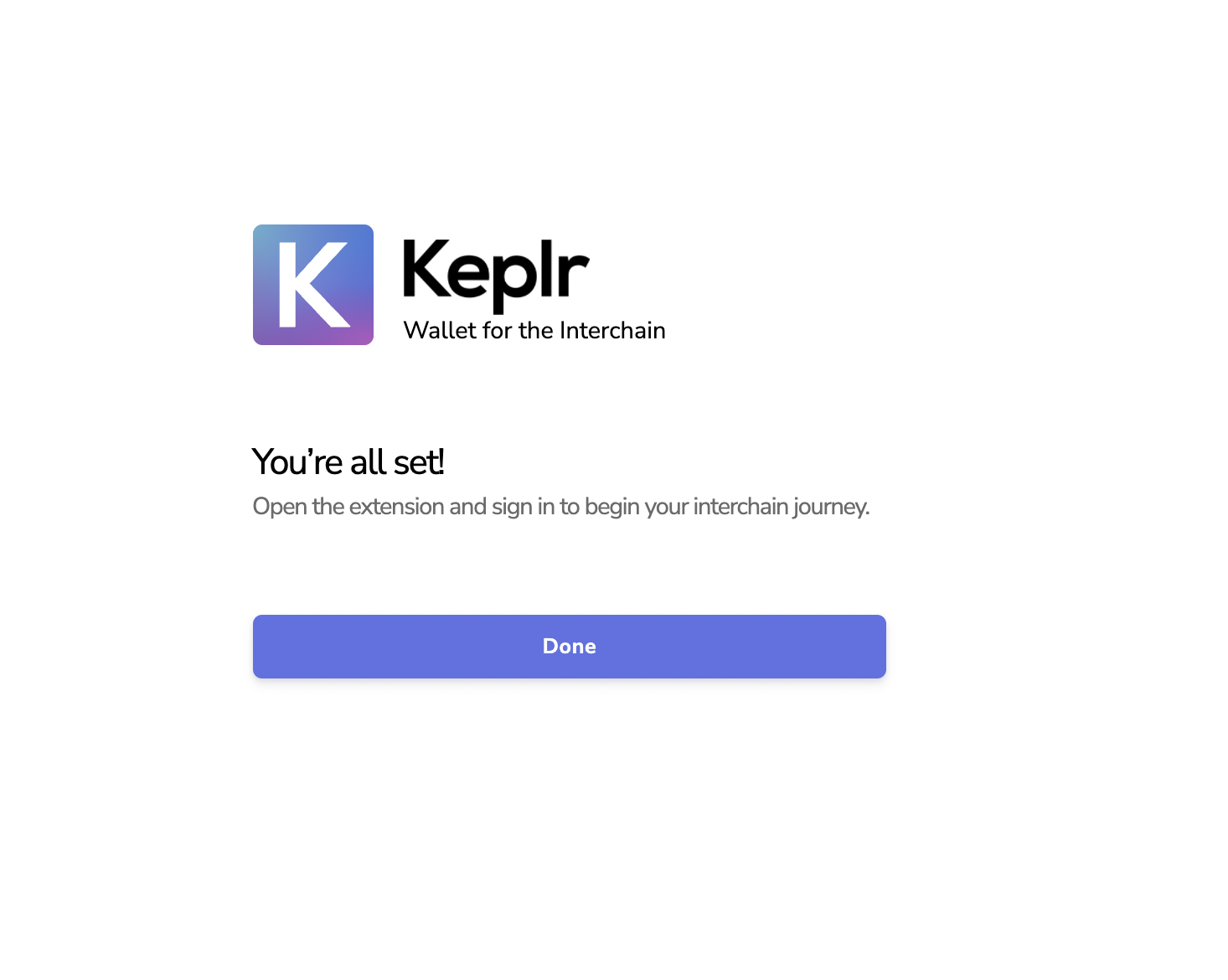 Once you have created a new wallet. You are now ready to use the Keplr wallet for sending, receiving, and staking assets.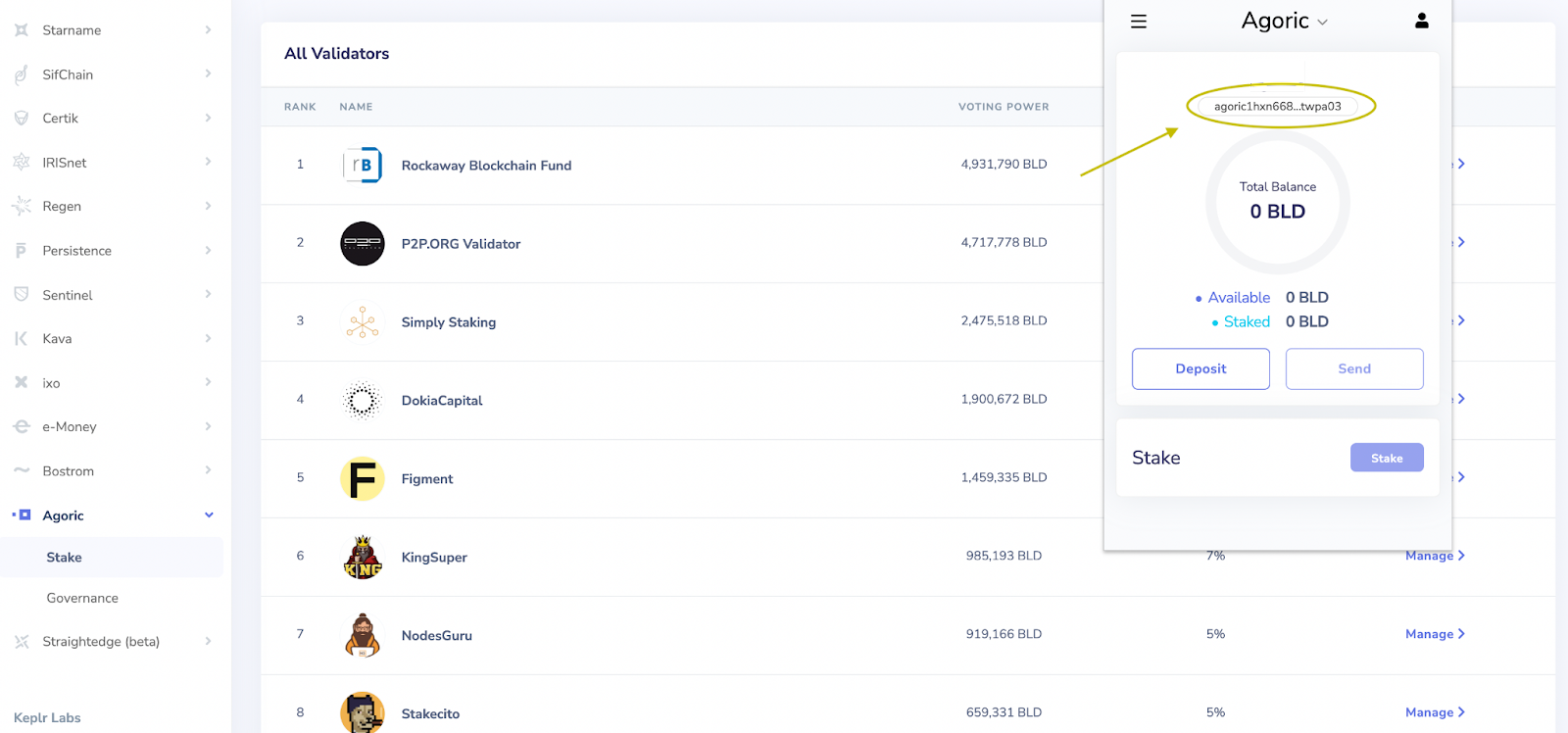 To fund your wallet with Agoric (BLD), simply find your newly created BLD address in the Keplr Wallet. Send over BLD to this address.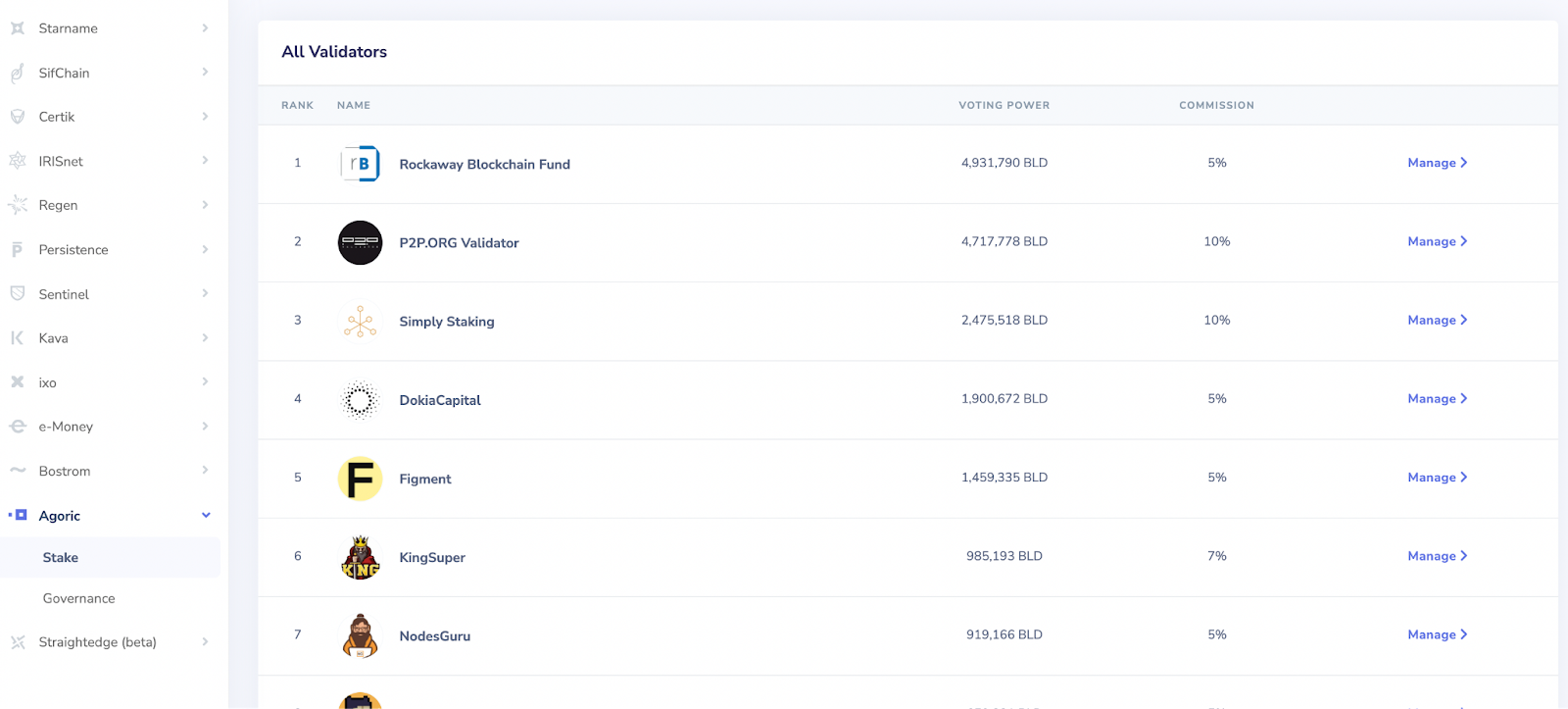 Once you have funded your wallet with BLD, head down on the left hand side of the wallet where it says "Agoric" and select the "Stake" option. Selecting the "Stake" option will bring up the view above, from this view, find the Figment validator.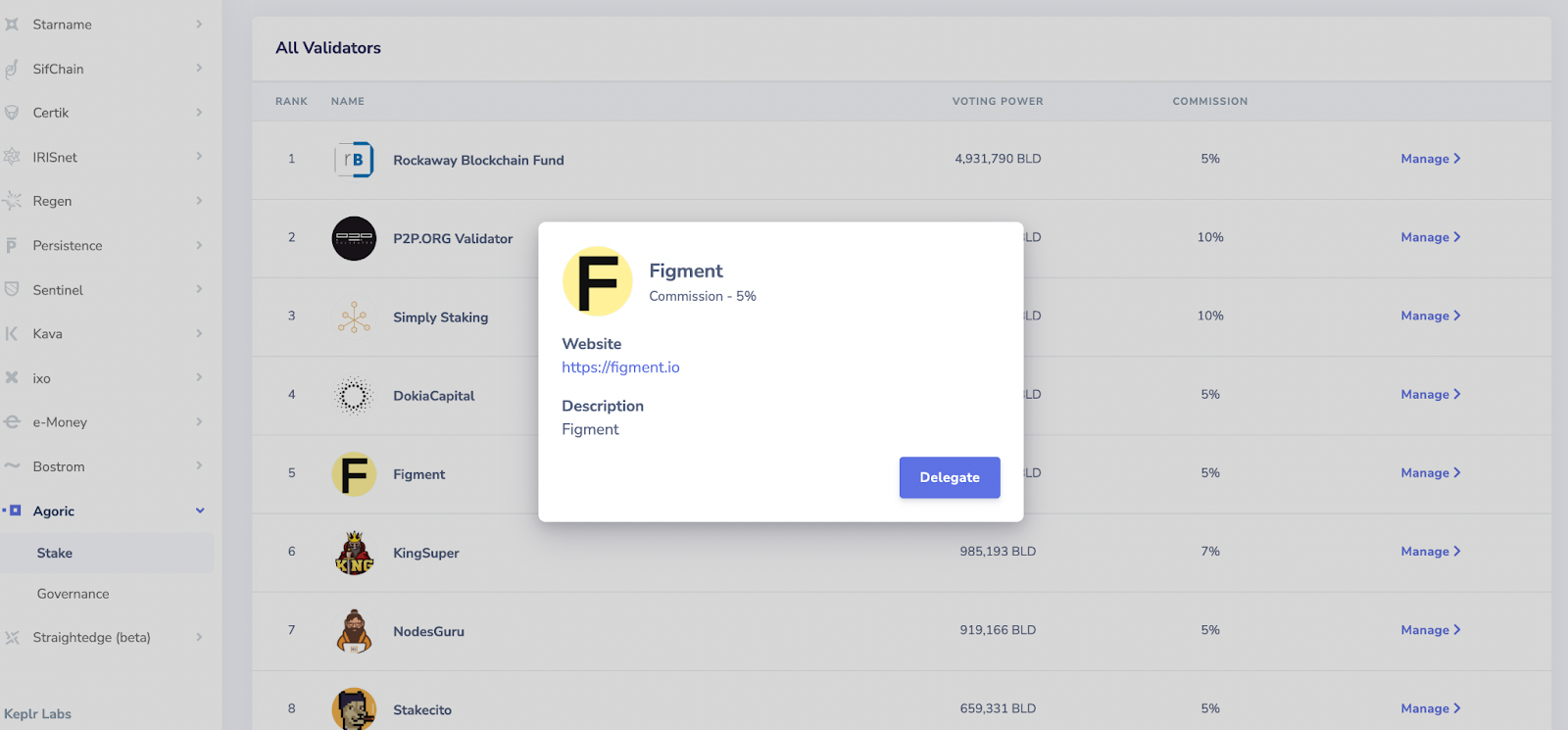 Once you find the Figment validator and you are ready to stake your BLD, press "Delegate"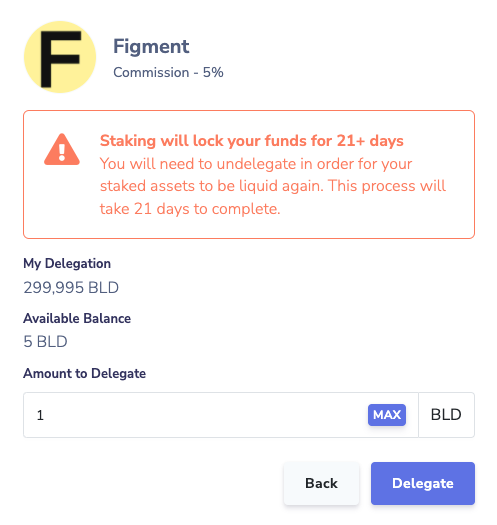 Pressing "Delegate" will prompt you to enter how much BLD you wish to stake. Enter the amount of BLD you wish to stake, and press "Delegate"
Keep in mind that there is a 21 day unbonding period for BLD.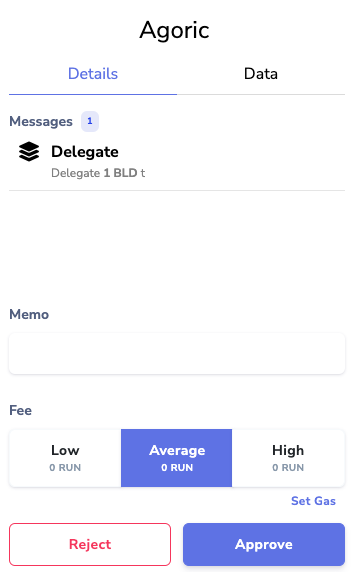 Pressing "Delegate" will bring up a confirmation window within the Keplr wallet. If everything looks good, clicking "Approve" on the transaction will put your stake into action.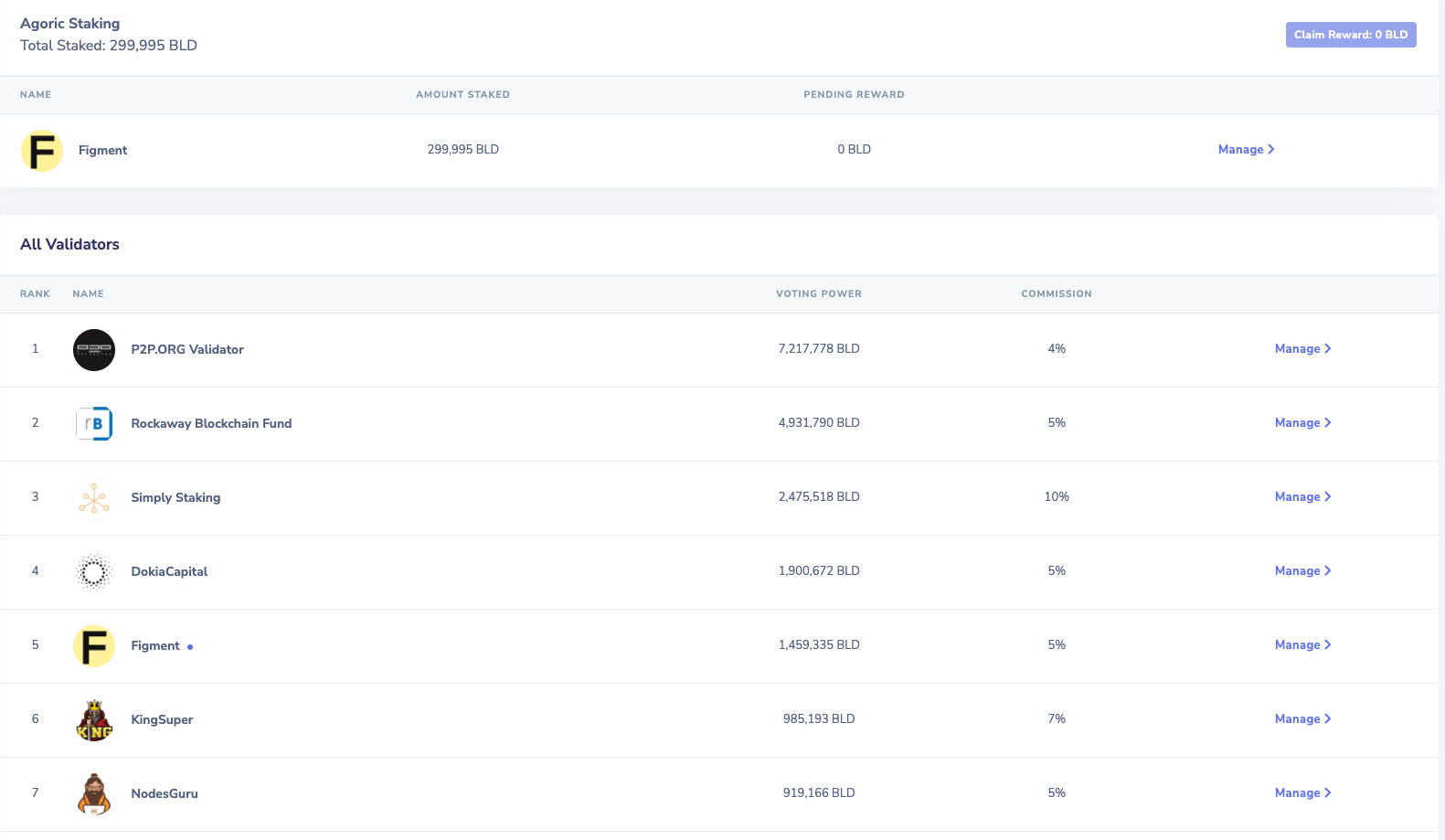 Once the transaction is confirmed, congratulations! You have successfully staked BLD using the Keplr wallet.
To undelegate your atom, simply click "Manage" to the far right side, and then you will have the option to undelegate.
More on Agoric