What is Axelar?
Axelar is a bridging network aiming to connect multiple blockchains through wrapped assets instead of building exclusive bridges between individual networks. The future goal of Axelar is to build the necessary infrastructure to onboard the next billion people onto web3.
The network is made up of a decentralized network of validators, secure gateway contracts, and developer tools (SDKs, APIs…) that aim to make it easy for developers to plug in and communicate with other blockchains, give dApp (decentralized application) developers easy access to cross-chain composability and allow users to interact with applications across various blockchain ecosystems smoothly.
‍
Key staking considerations
Rewards are distributed every block, which is about 6 seconds
New delegation is required for compounding
Slashing risk; Double Signing comes with a 2% penalty and Downtime with 0.01%
Unbonding AXL tokens takes 7 days
Figment AXL validator address: axelarvaloper1uvx854yjzn9re8vu74067u68r4ar70tywgpcwg
‍
Supported Wallets
At this time, Axelar staking is supported by Keplr wallet and Cosmostation. We will be using the Keplr wallet for this guide. Kepler is  a non-custodial wallet that requires the user to keep their mnemonic phrase and password secure.
As a reminder, creating a new wallet will prompt you to generate a 12 or 24 word key phrase. This is a crucial step of the wallet creation process. Please ensure to backup your 12-word or 24-word key phrase. Please also ensure that you backup your wallet password.
To learn more about custody and best practices, check out our "What is Custody?" video. 
‍
Step by step staking screenshots
When you have AXL tokens in your Keplr wallet, you are ready to start staking. Sign in to your Keplr wallet and start at the dashboard.
Find Axelar in the list on the left hand side, click on it, and select "Stake."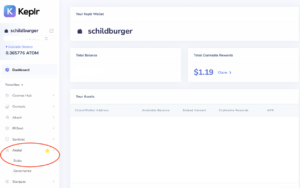 Next, select the Figment validator from the list of validators and select "Manage" to begin the process.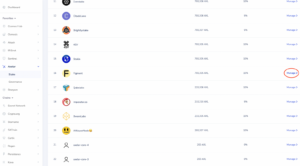 Select "Delegate" on the pop-up.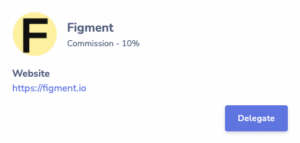 Enter the amount of AXL tokens you wish to stake, select "Delegate" and then "Approve" on the left hand side.
‍
Be sure to leave a small amount of AXL tokens in your unstaked balance to cover fees required to claim rewards, stake tokens, and unstake tokens.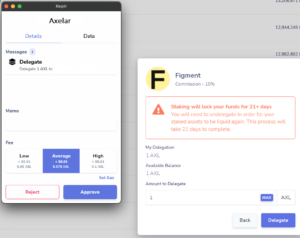 ‍
After a short while, the transaction will have gone through, and you will be able to see your staked AXL tokens listed at the top of the list of validators.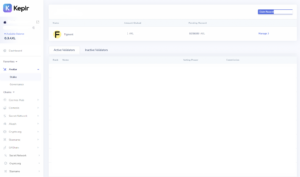 Axelar rewards do need to be restaked manually. To do so, you have to claim your tokens. Return to the Axelar section in the Keplr wallet and select "Claim Reward" at the top right of the screen.

More Info about Axelar
‍