Casper: Staking & Delegating CSPR (Part 2)
Casper is a layer-one blockchain built for application development and scalability. Initial delegations were hardcoded into the Casper genesis block, and tokens had to be obtained through a sale, resulting in a lockup period. More information on the token supply and lockup periods can be found here, from our Protocol Expert Elizabeth Barnes.
What is Casper? 
Casper Network is a future-proof blockchain that aims to support enterprise applications allowing companies to create their own blockchain applications. Companies have the flexibility to choose between public and private blockchains without compromising cost, decentralization, or security.
Casper uses a CBC Casper-based Proof-of-Stake (PoS) consensus protocol to secure the network and verify transactions. Casper looks to accelerate the overall usage of blockchain technology into the business world, allowing developers the ability to build fast and scalable dApps.
The $CSPR token on Casper is used for staking, transaction/dApp fees, and governance.
What's happening within the Casper ecosystem? 
Mid-July Casper Labs announced a partnership with Robot Cache, the world's first blockchain-powered video game distribution and resale platform. Casper's Proof of Stake model will allow for easy PC game distribution tracking while protecting proprietary gaming technology.
Participants from the Casper token sale who had a 6 month lockup will have access to their funds soon. Recently, Casper Labs recently added their "Casper Labs Signer" to cspr.live, which includes staking support. Users can now self custody their token in a native Casper wallet, and delegate them directly through the platform.
How to stake Casper: Step-by-Step Guide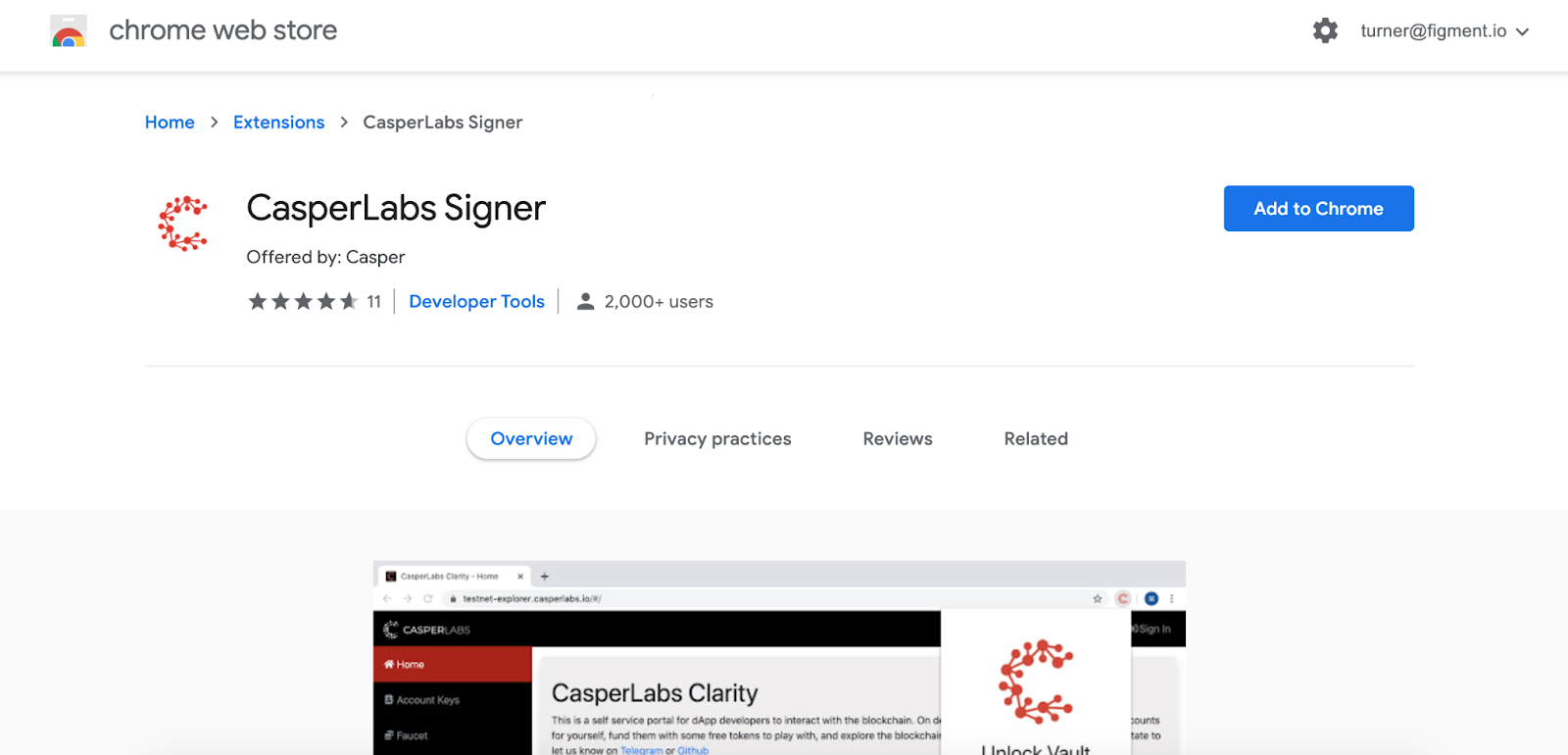 To start Staking CSPR, first, using the google chrome browser, install the CasperLabs Signer extension.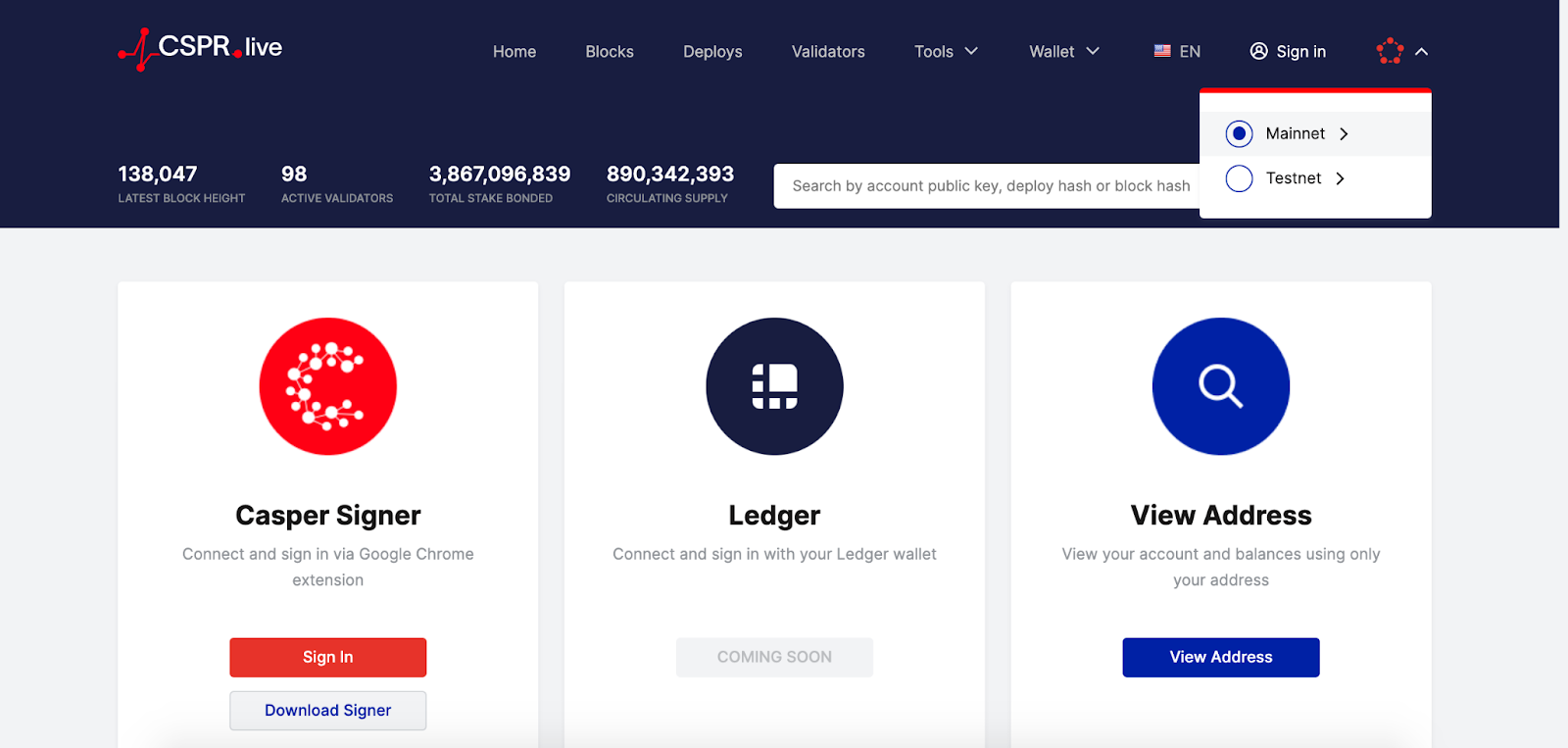 Once you have the extension installed, ensure you are on the Mainnet in the top right corner, and then navigate to the "Sign in" page where you will be prompted with the options above.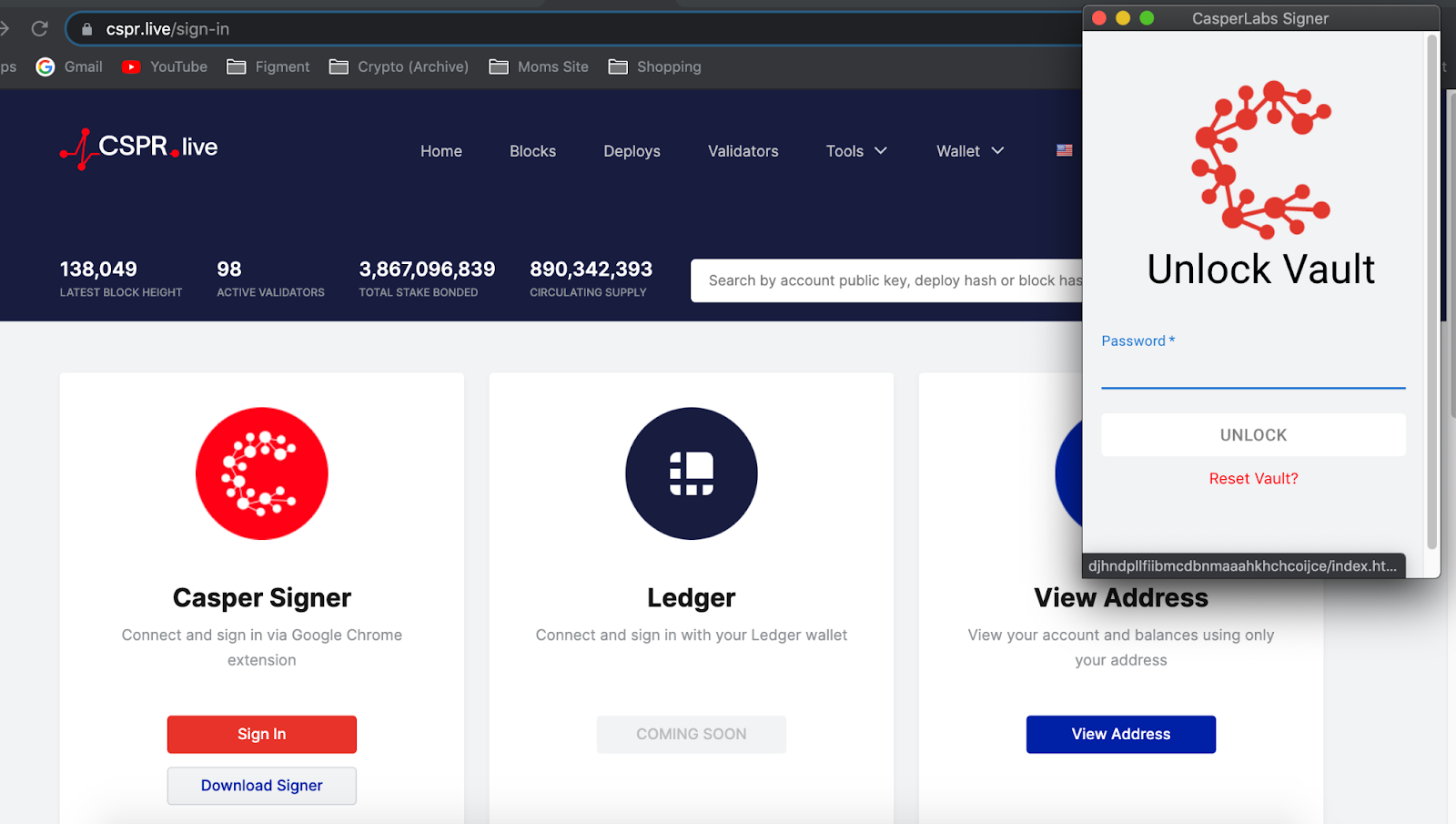 Clicking "Sign in" on the Casper Signer will bring up the CasperLabs Signer extension in the top right corner. Clicking "Reset Vault?" will prompt you to create a new wallet, as shown below.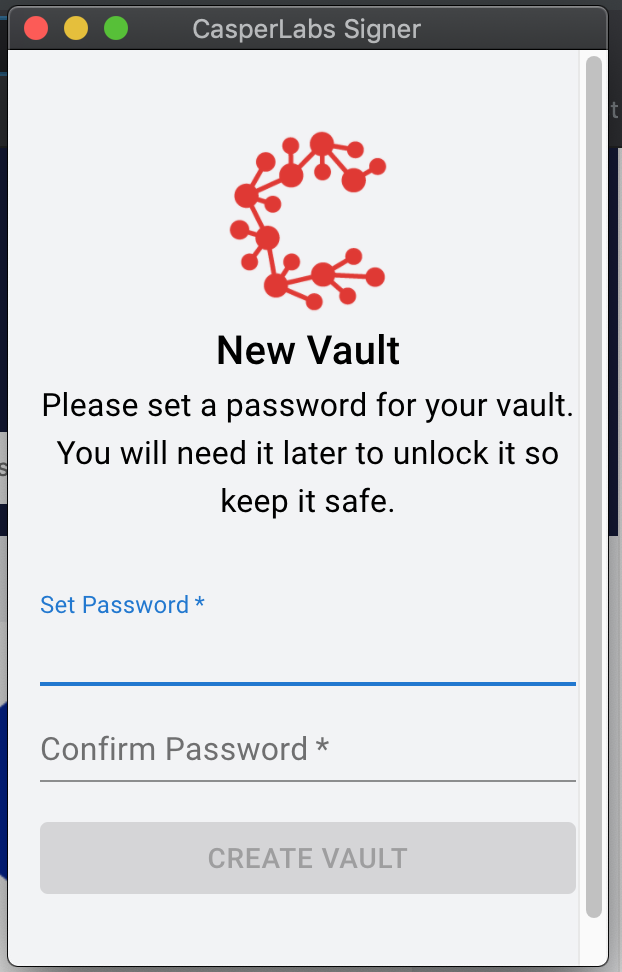 Set a password for your new wallet. As a reminder, never share your password with anyone, or store it in any centralized location.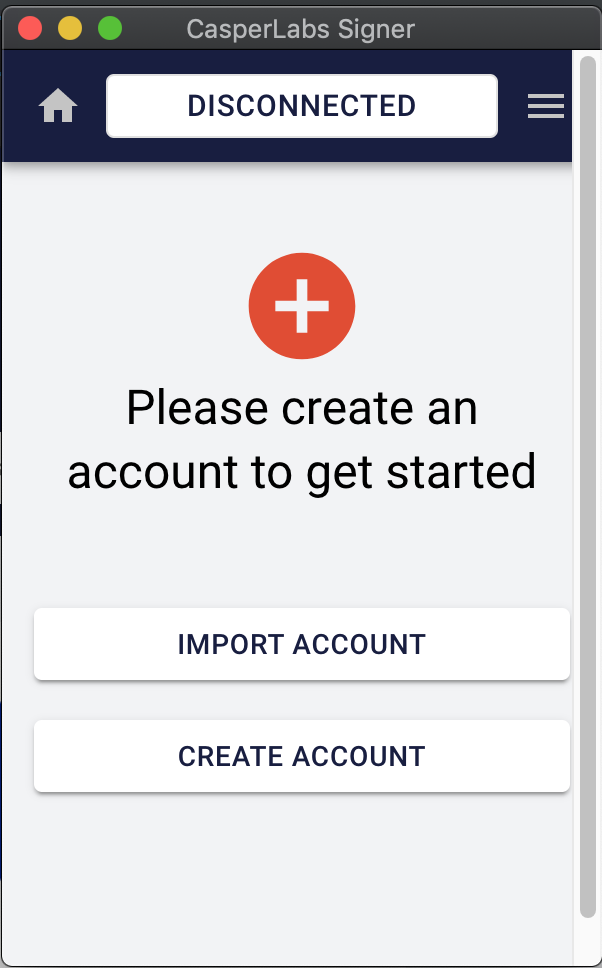 Once you have set a password for the wallet, click "Create Account" and continue through the steps.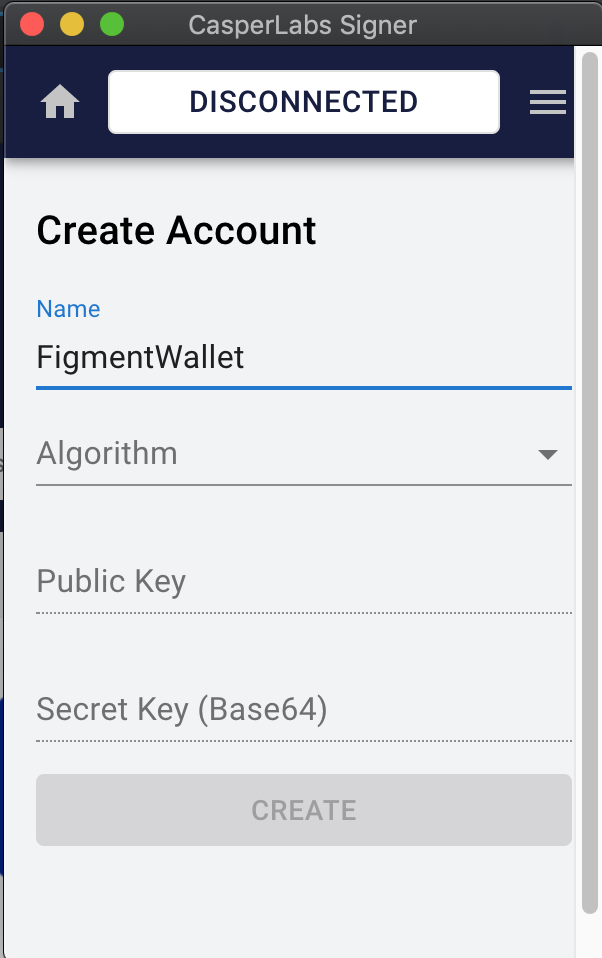 Set a name, and algorithm for your wallet – either algorithm option will work. Once you set these fields, the public and secret key fields will populate.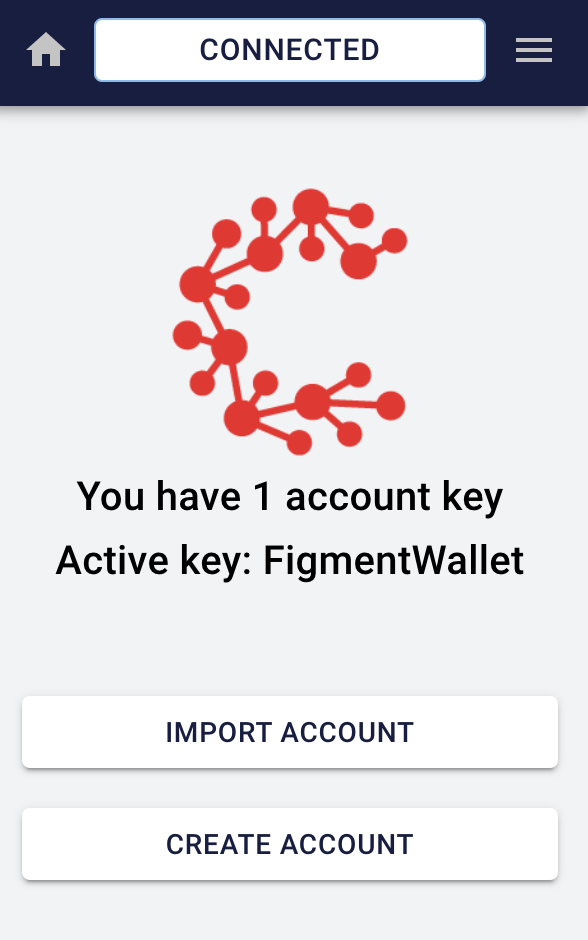 Once you have created your wallet, ensure that you "Download Active Key" to have a backup of this wallet saved to your computer. This will allow you to restore the wallet if needed. Ensure this file is stored in a safe location.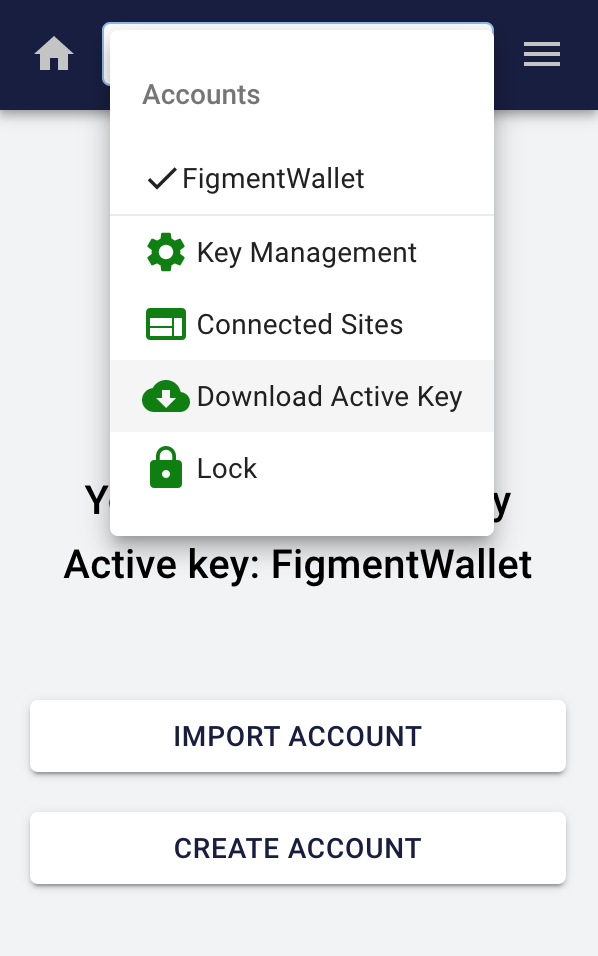 Congratulations! You successfully created a new Casper wallet. Now let's fund the wallet.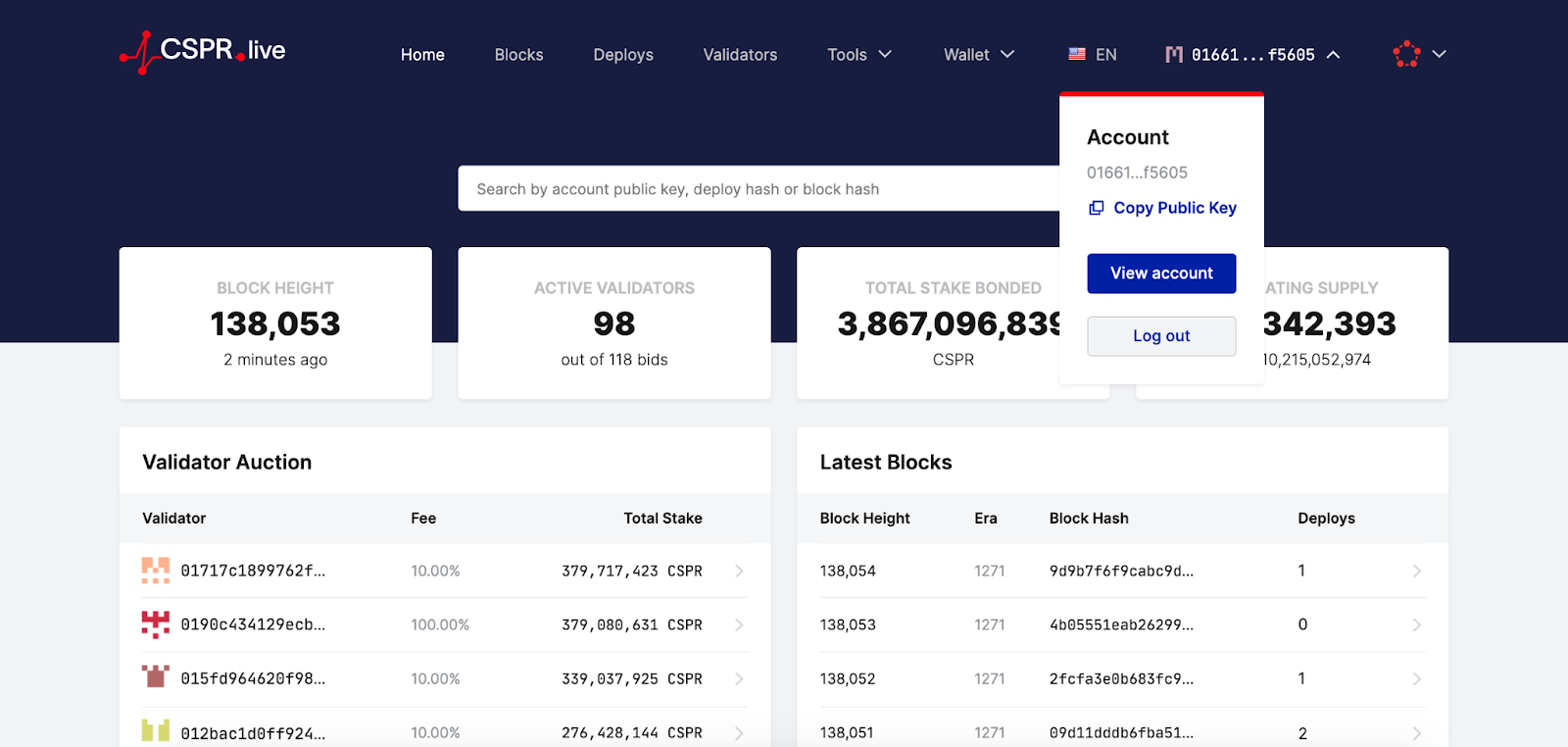 Head back over to https://cspr.live/ and sign in using your new wallet credentials. To fund this wallet, select the address in the top right, copy your public key, and send over some CSPR to this address.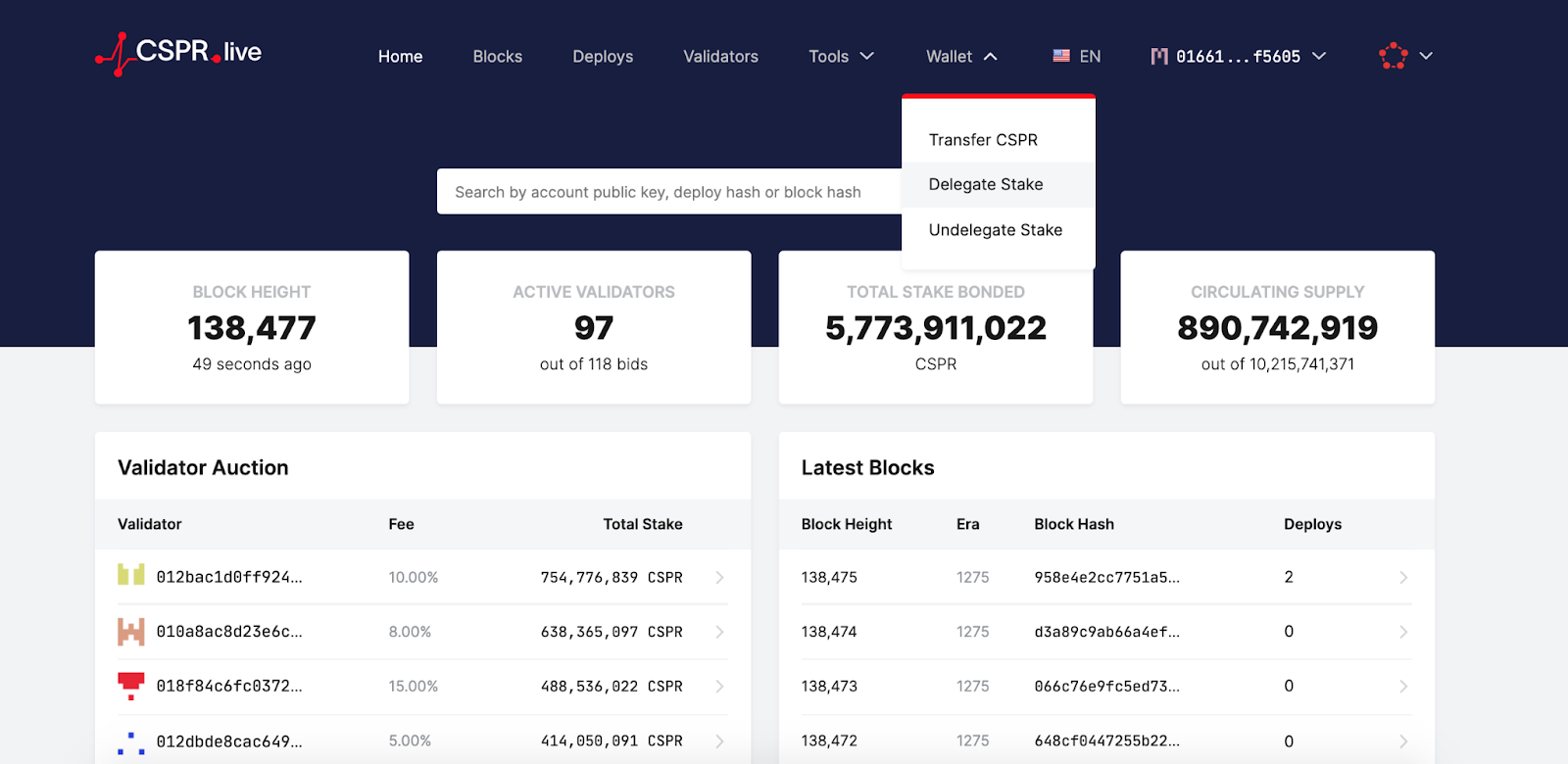 Once you have funded your wallet, head over to the Delegate Stake page.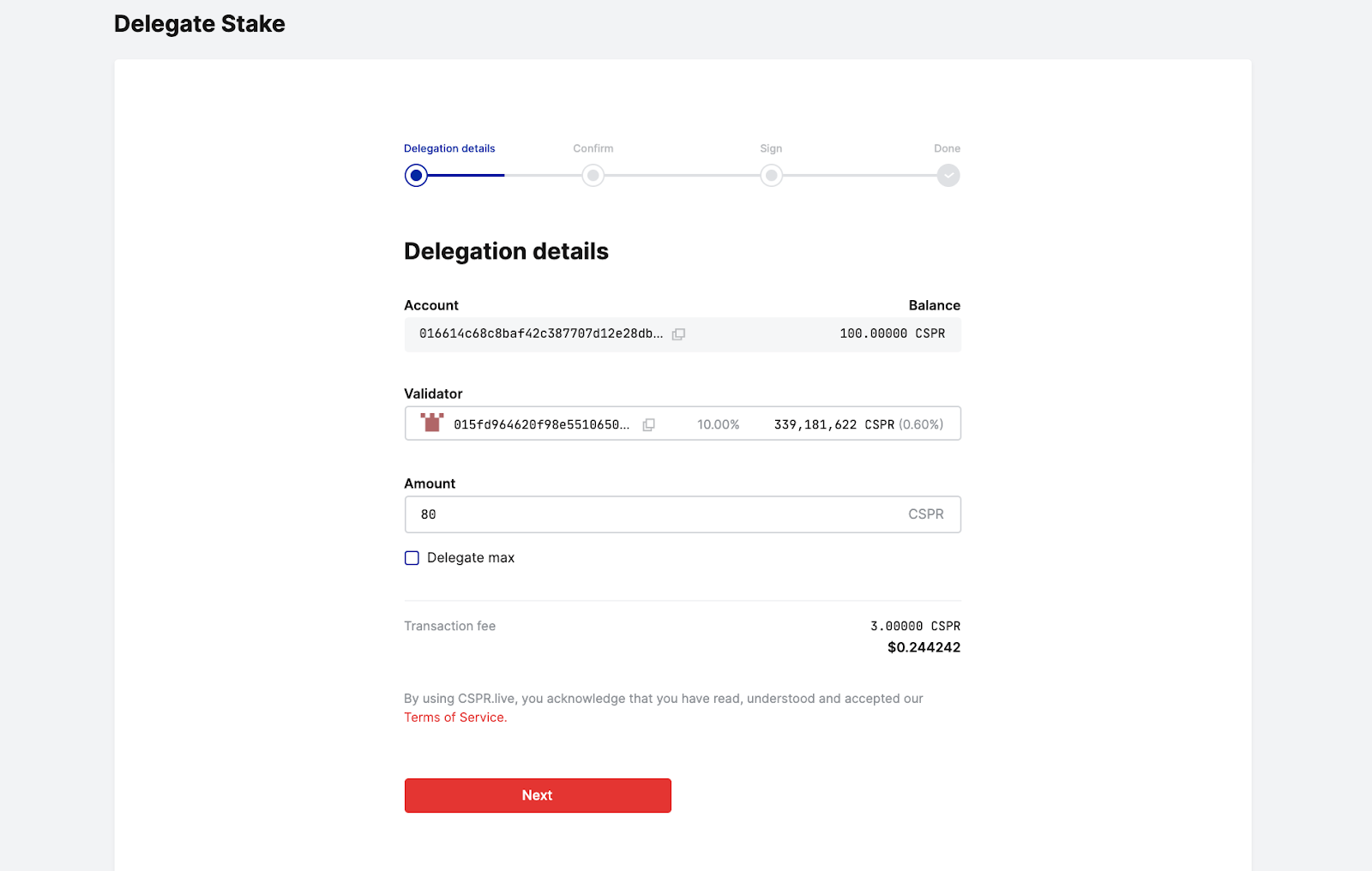 Before proceeding, confirm that the address displayed in the "Validator" box is correct (Figment's CSPR Validator Address is: 015fd964620f98e551065079e142840dac3fb25bd97a0d4722411cb439f9247d72). Then, enter the amount of CSPR you want to delegate and click the illuminated "Next" button. There is currently a 3 CSPR transaction fee to delegate to a validator. We recommend keeping a couple CSPR remaining in your wallet for any future transactions.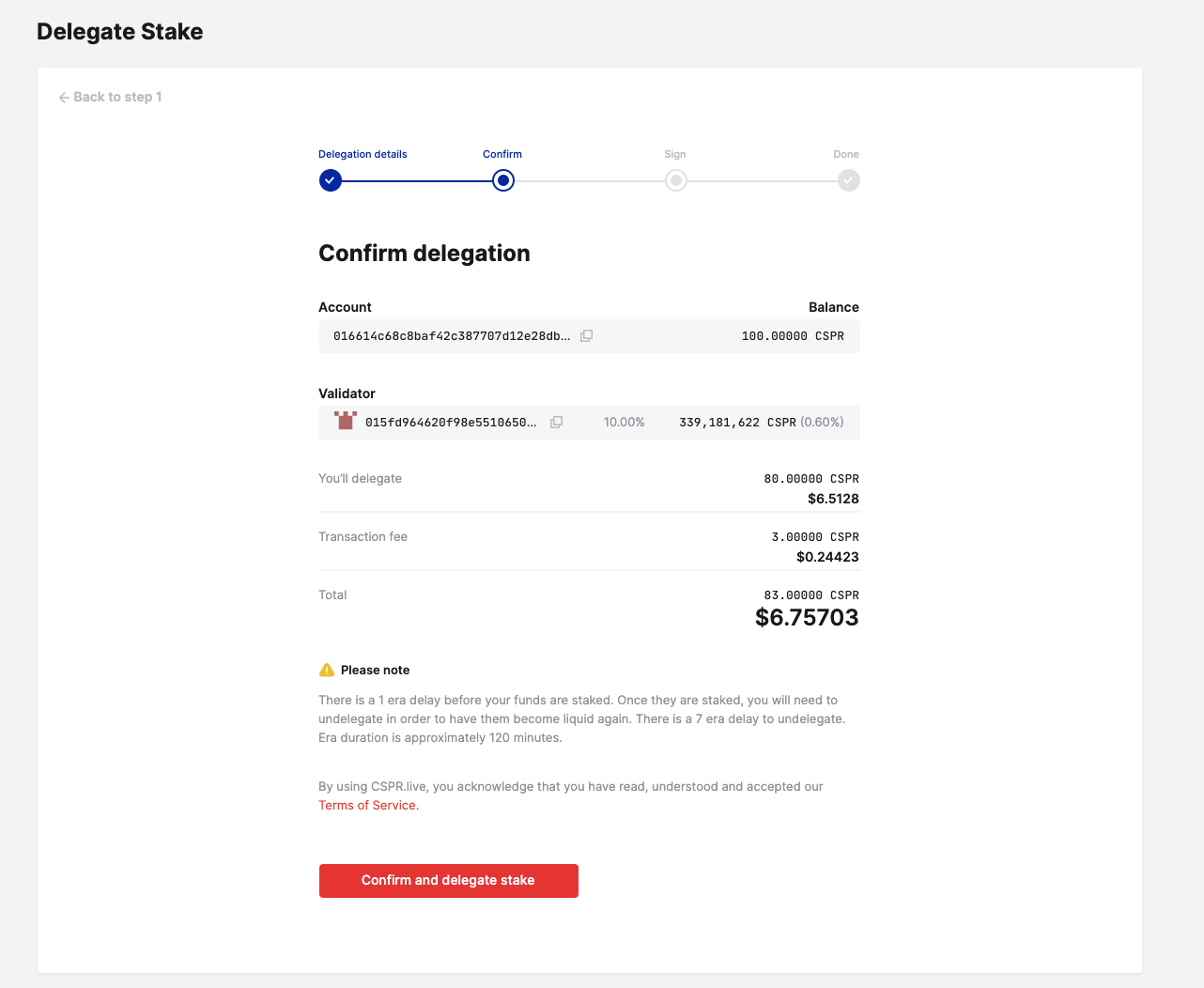 Clicking "Next" will bring you to a confirmation page. If everything looks accurate, proceed by clicking "Confirm and delegate stake"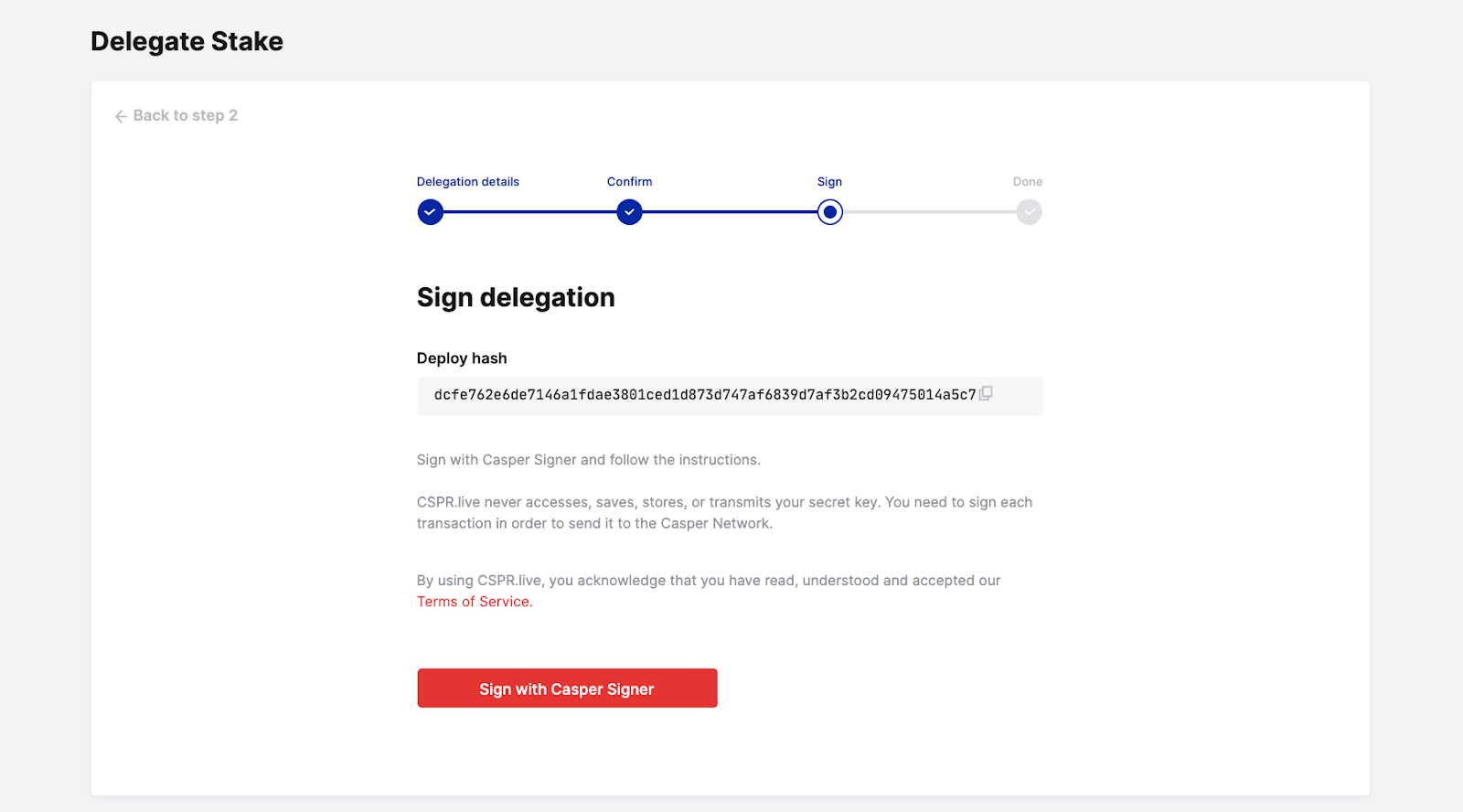 The following screen prompts you to sign the transaction. When you are ready, click "Sign with Casper Signer"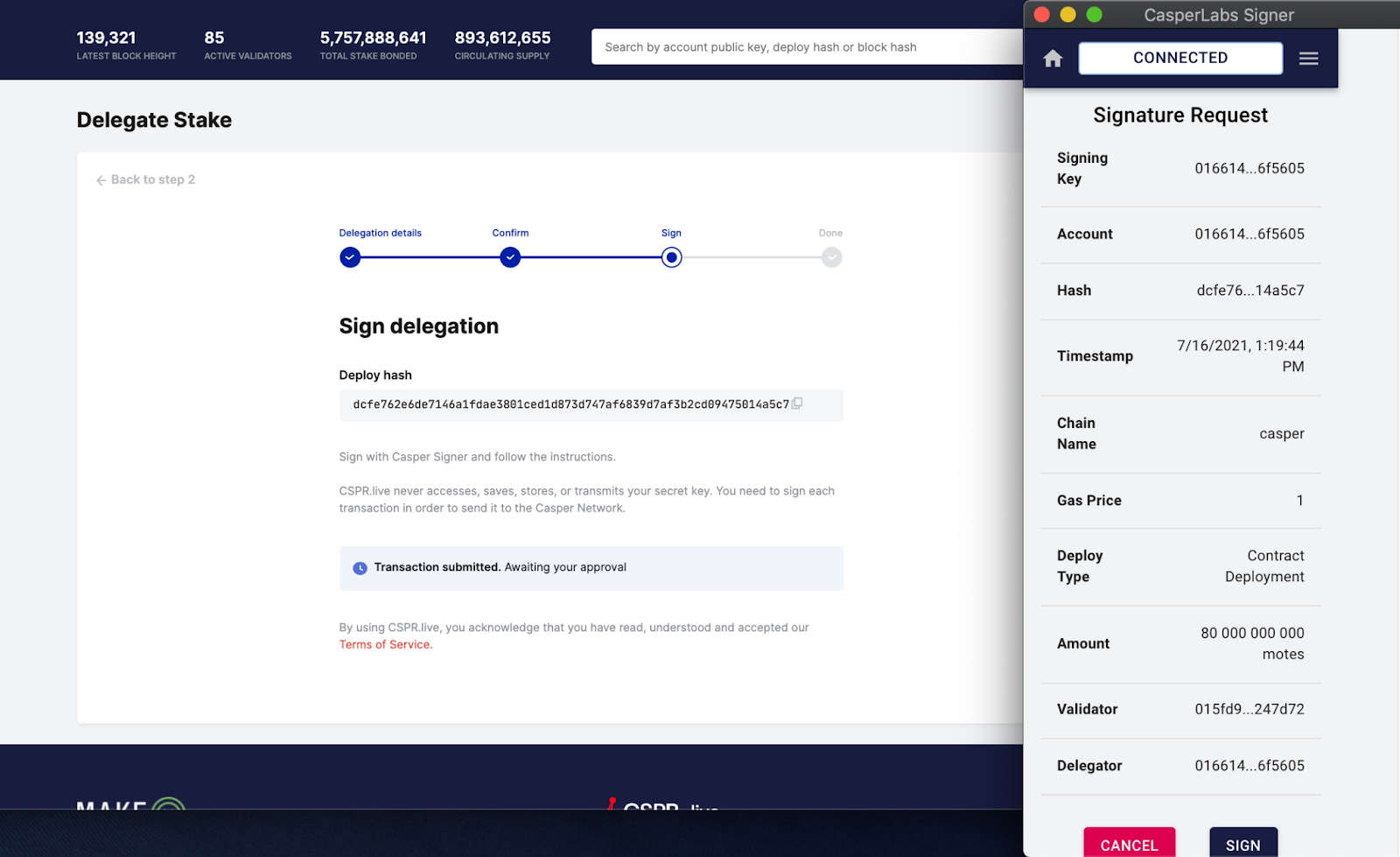 The Casper Signer extension will appear on the right side of your screen. Confirm the details look correct, and sign this transaction using the extension.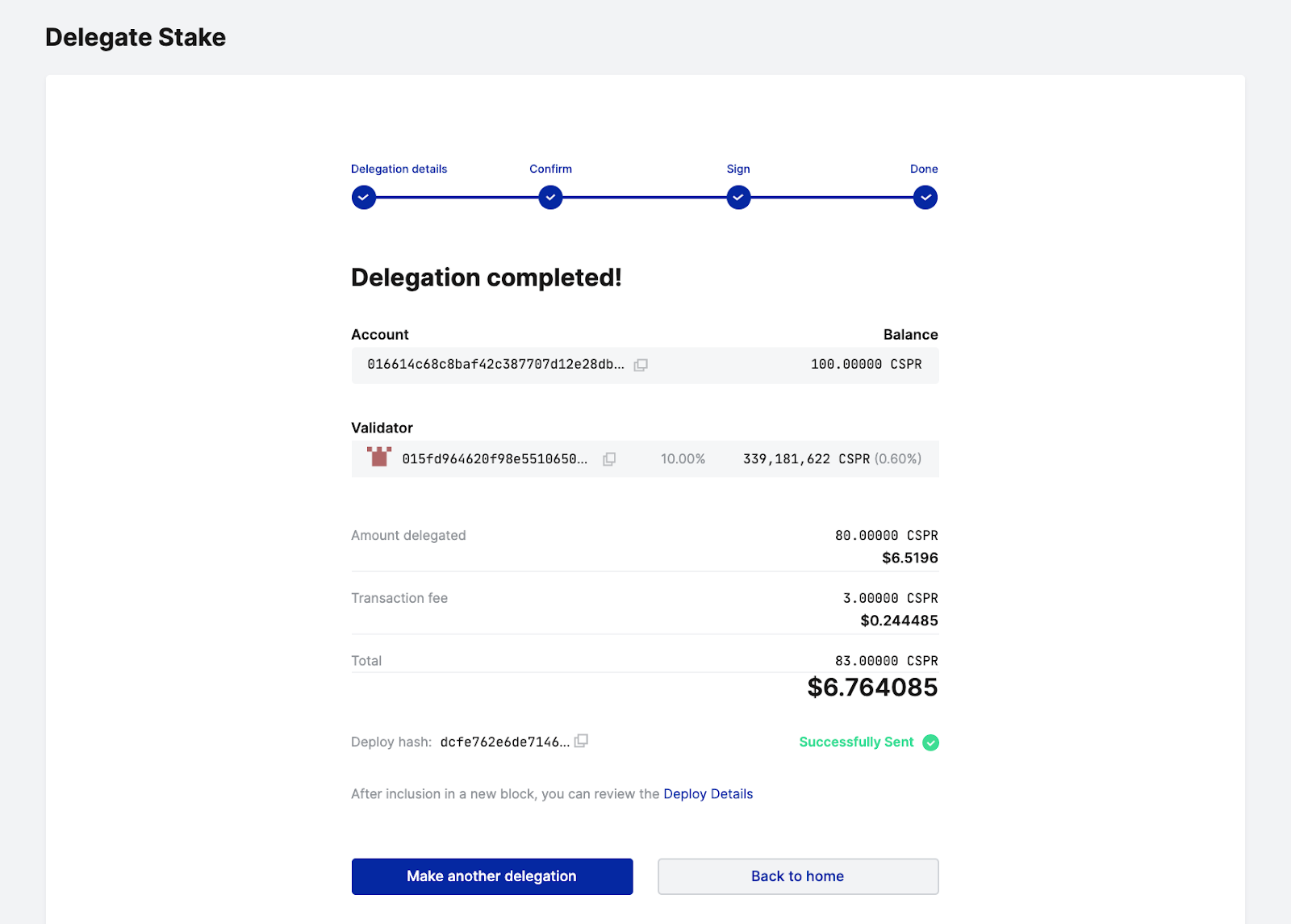 Once you have signed the transaction on the Casper Signer extension, Congratulations! You have successfully delegated your CSPR to a validator.
Risk & Reward Rate Information 
Delegators staking CSPR receive rewards through validators operating nodes, validating blocks, executing smart contracts, and securing the network. Delegators can expect an approximate annual reward rate of 8%.
Rewards are depending on the validator's performance. While Casper does not slash for downtime, they have introduced a penalty for double-signing, where the validator will be kicked out of the active set for ~90 days. During that time, a validator's stake will be unbondable and untransferable.
Where can I learn more about Casper?