Celo is an EVM-compatible blockchain, centered around the principles of being mobile-first to make DeFi tools accessible to anyone with a smartphone. Celo has a native asset (CELO) and various algorithmic stablecoins (currently; cUSD, cEUR, and cREAL). The goal of these stablecoins is to provide low-cost transfers of value, such as remittances, cross-border payments, and online payments. CELO provides security through staking and policy through on-chain governance.
Token holders vote for validator groups, an intermediary between voters and validators. The validators that can participate in consensus and earn rewards must be considered active or elected validators.
CELO holders must lock their tokens into the Locked Gold smart contract before they can stake their tokens or vote on governance proposals. This ensures that the same asset is not used more than once in the same vote. Only locked Celo can be used to stake funds or vote on governance.
After staking tokens, there is a 24 hour period before token holders start earning rewards. Token holders must log back into the wallet to ensure that they activate their rewards. There is a three-day unlocking period to remove CELO from the Locked Gold smart contract.
‍
‍
This is a guide to staking CELO using the Celo Wallet. If you use large funds, the site will recommend downloading the app or using a ledger. Go to https://celowallet.app/setup. There is a download link at the bottom of the page.
Click "Create New Account.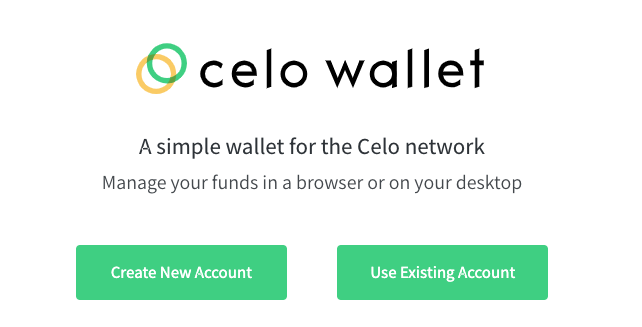 ‍
If you use large funds, the site will recommend downloading the app or using a ledger.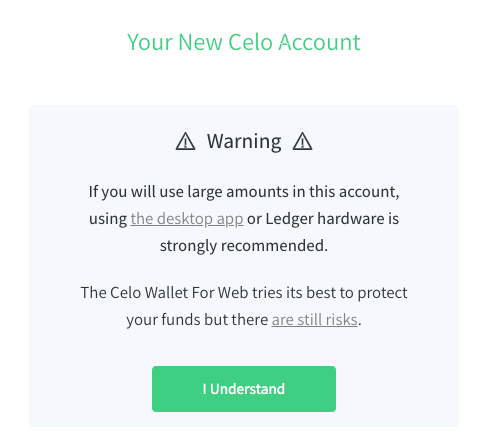 ‍
The first thing you need to do is create a wallet. Download and store the passphrase.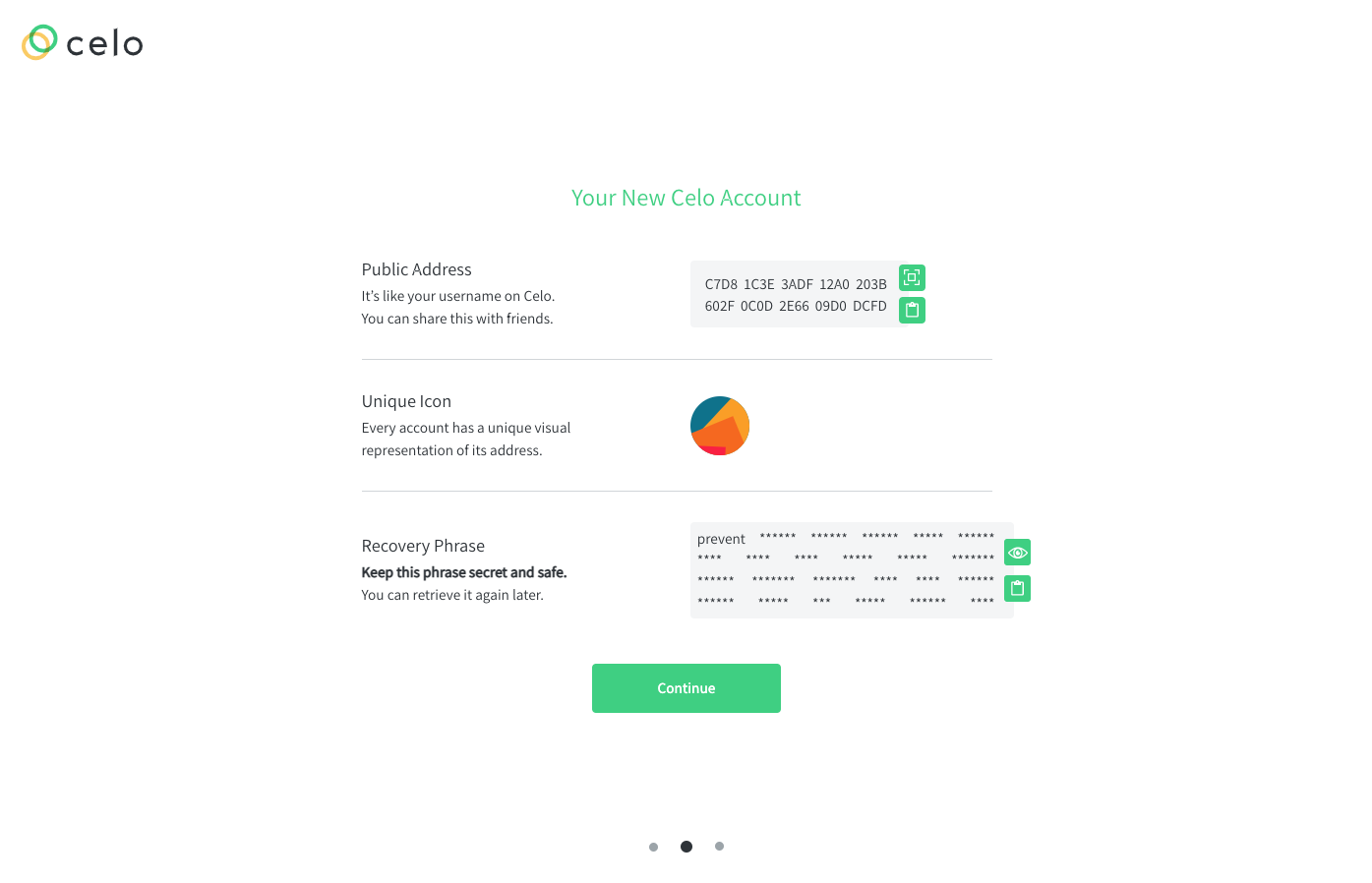 ‍
If you already have a Celo account, you can use the Ledger wallet app to import a new address.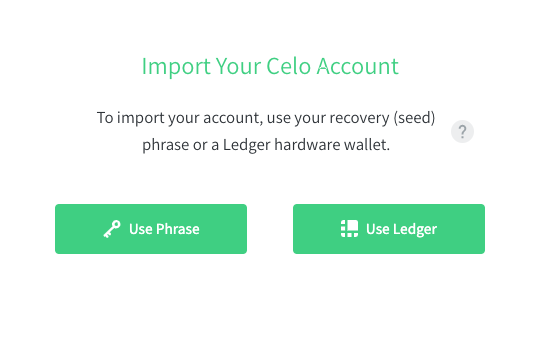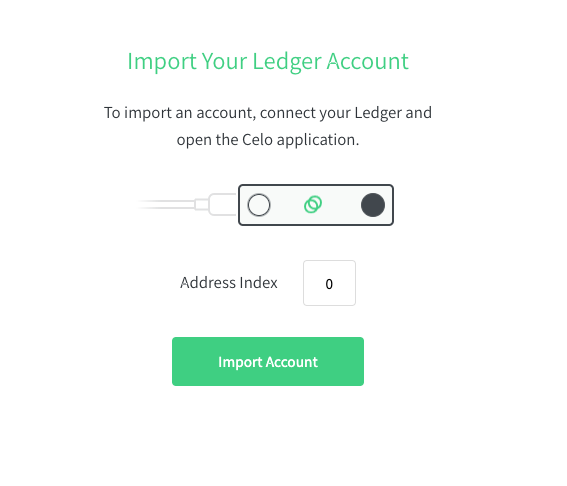 This is what the Celo wallet looks like once you are logged in. Click the buy Celo to fill your wallet, or Receive Celo to transfer some into your wallet.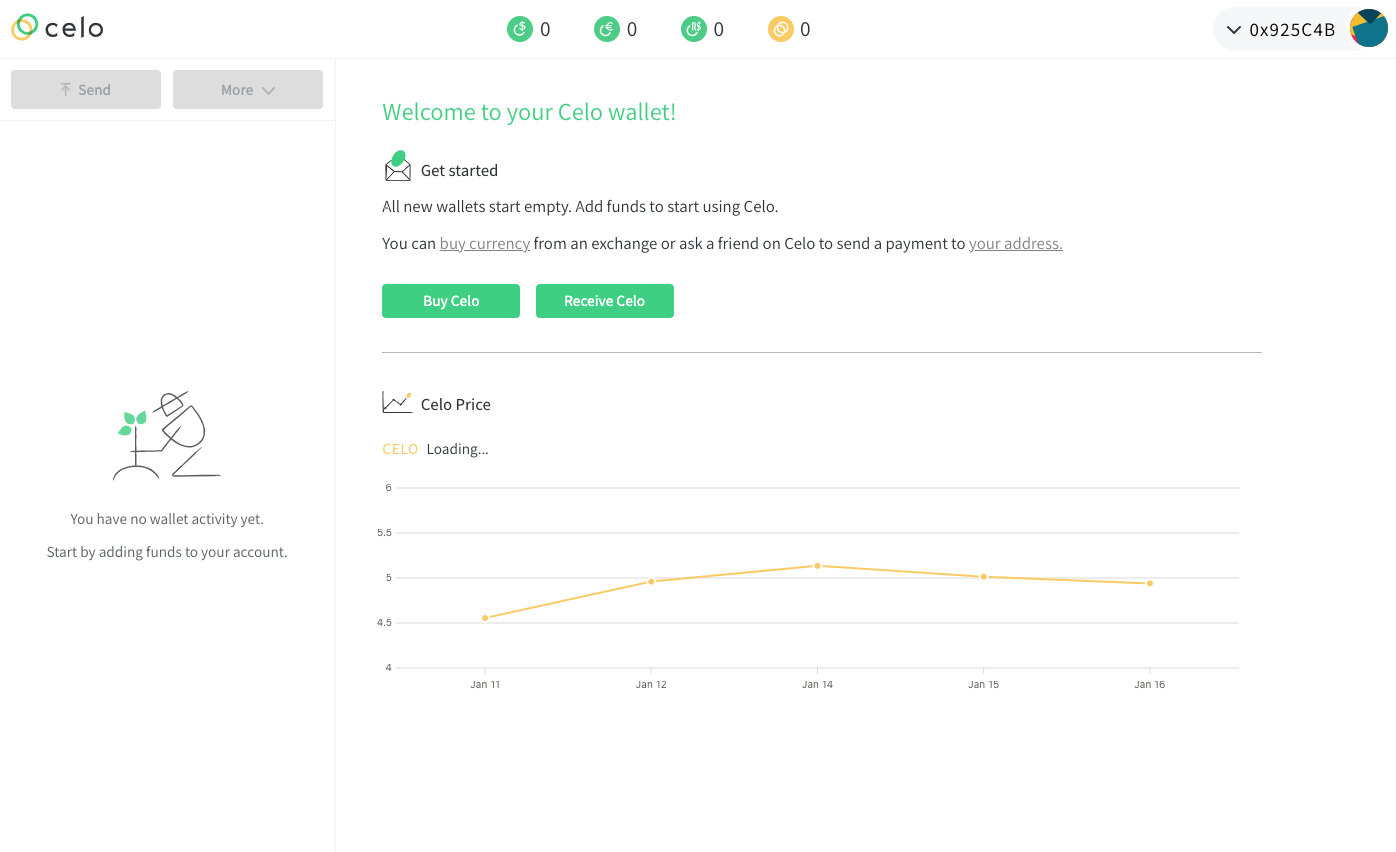 ‍
If you click receive, the QR code will appear, or you can copy the public address and paste it into the necessary channels.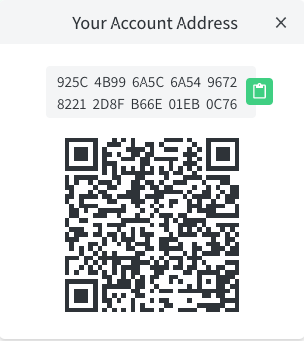 ‍
Click the "More" drop-down menu at the top of the left-hand corner. From here, a host of options are available, including tracking rewards, view balances, and lock or unlock tokens.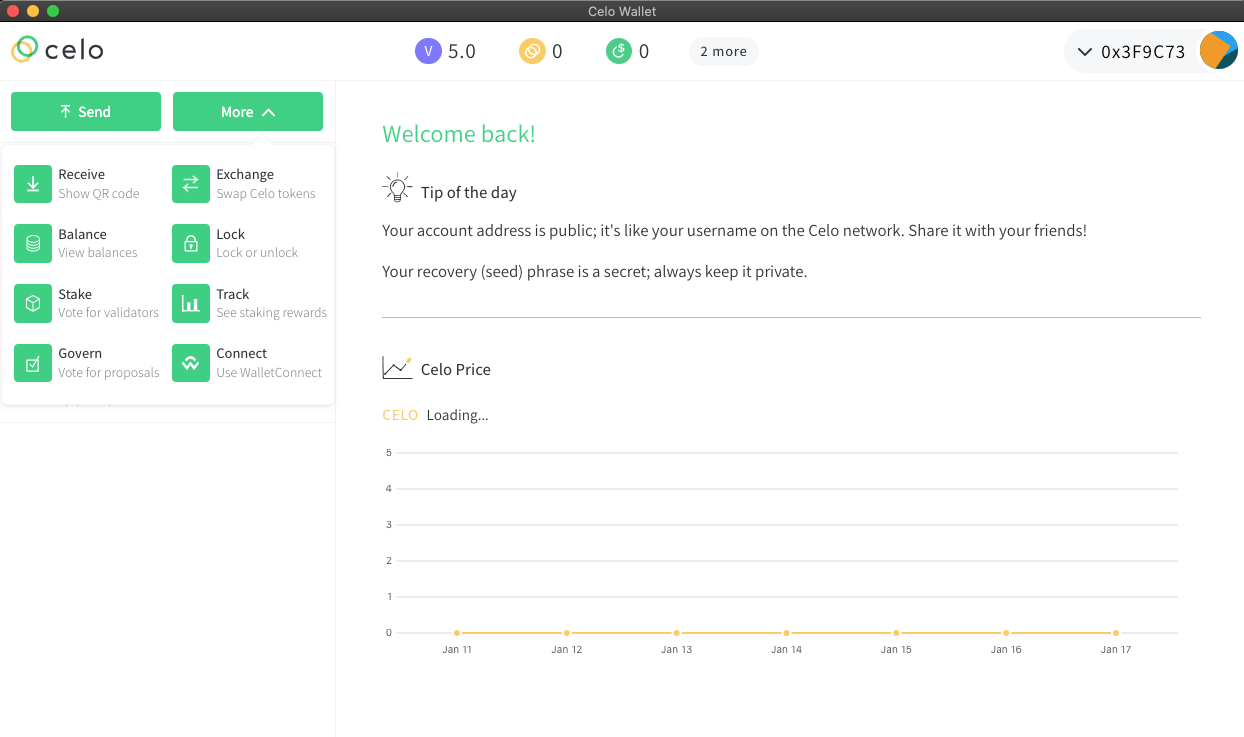 ‍
You must lock your tokens to the network before staking them and earning rewards. Click the Lock button, and it will pull up the following page.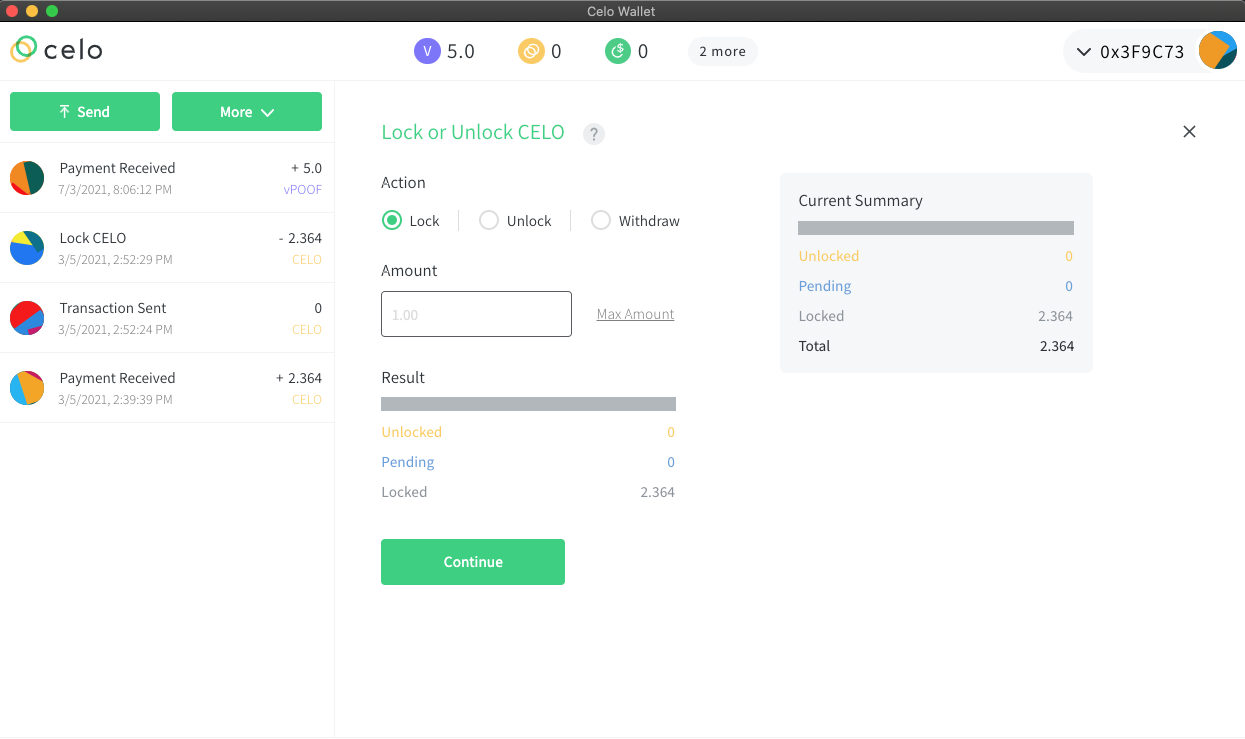 ‍
From here, you must lock the amount of Celo you'd like to the staking contract under the amount section. Leave a little extra in your account to pay for transactions fees. Then click continue. The next page will appear, asking you to confirm your transaction.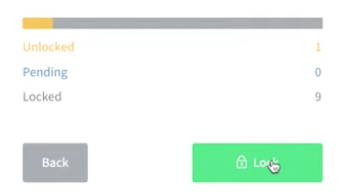 Go back to the dropdown menu More, and click "stake."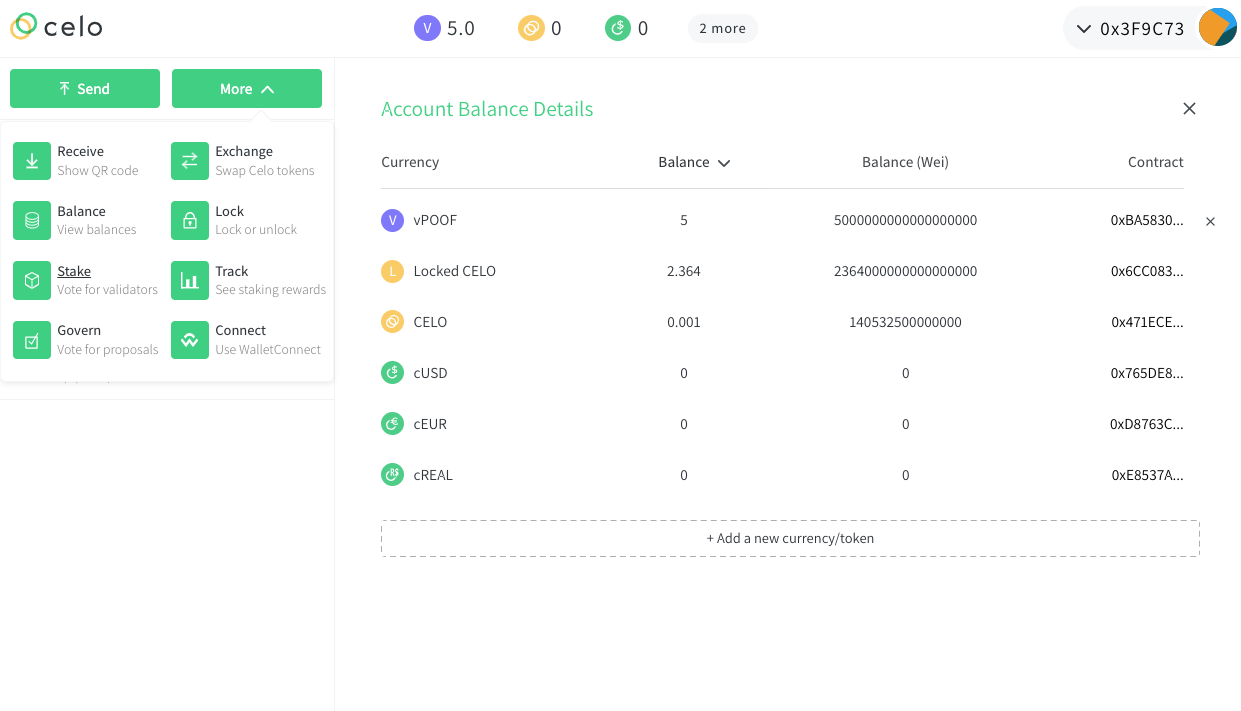 ‍
This will pull up an interface will all of the validators on Celo. Click on Figment Networks and click "Vote for Group."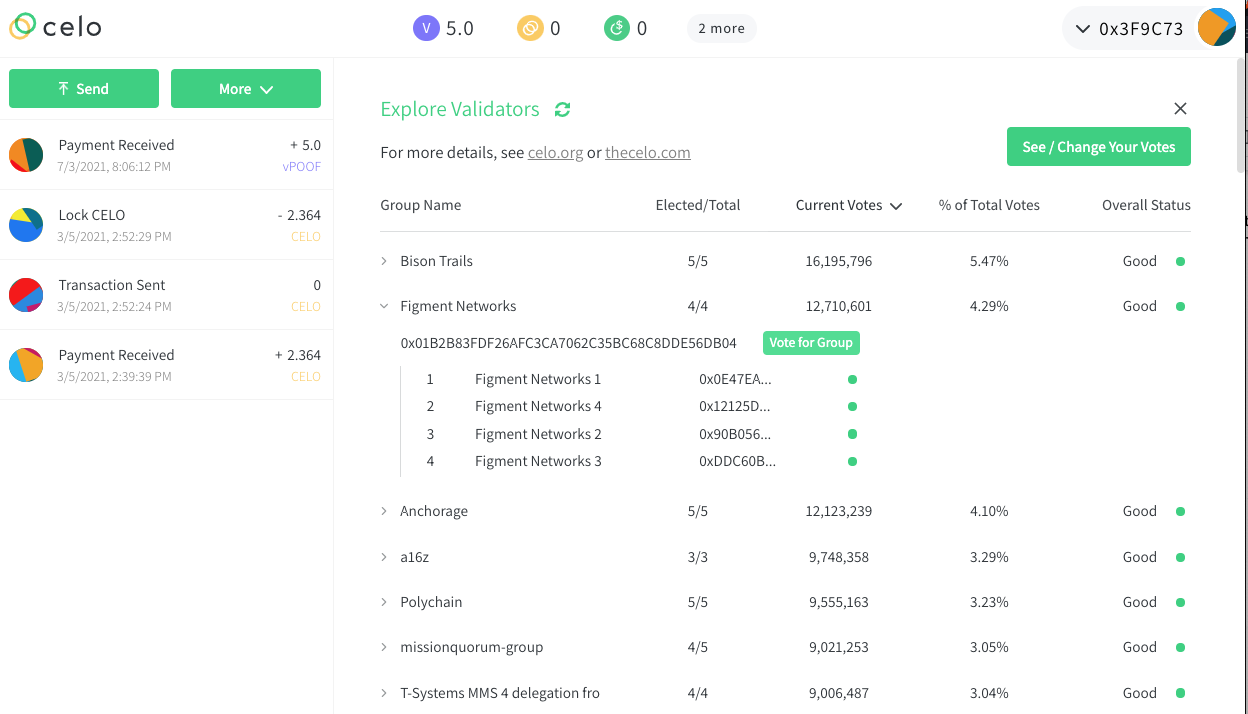 ‍
Add the number of tokens you'd like to use to vote for. There is no need to leave extra for transactions fees here. You can stake the max amount of tokens that you have locked.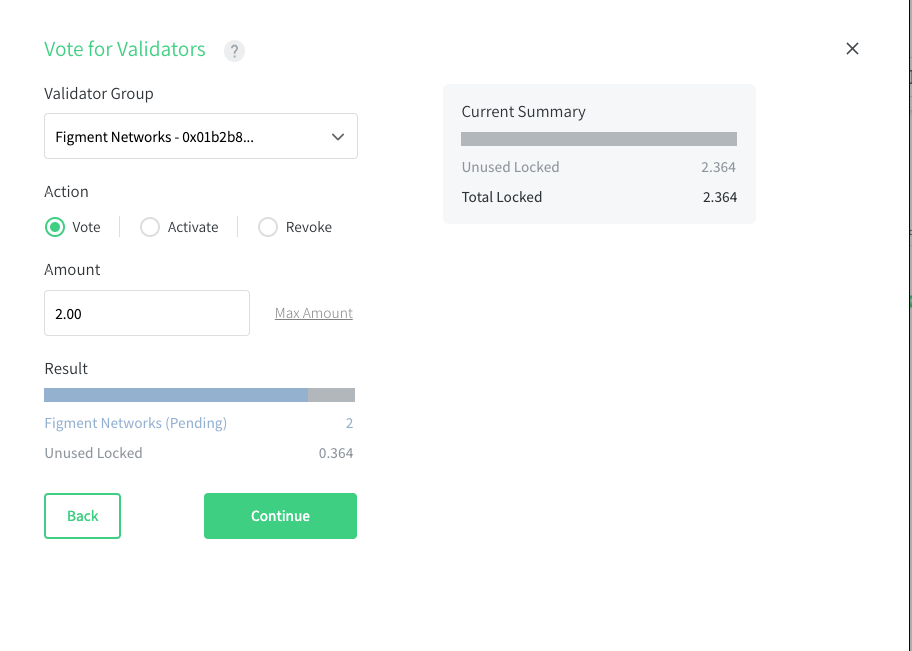 ‍
Click continue, and then vote.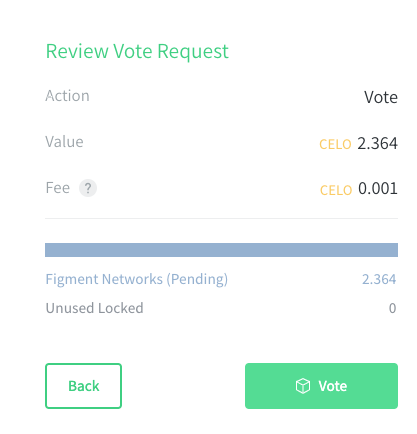 ‍
It will take 24 hours (until the next epoch) for your vote to take into effect and for your stake to start earning rewards.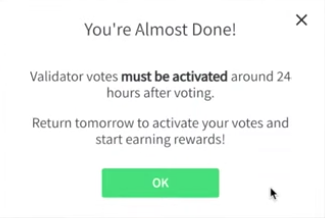 The day after you start staking, you will need to return and open the Celo wallet. Like the one above, a popup will be there, asking you to activate your votes. Click yes, and you will be staking on Celo!
If you would like to follow along a video, watch our CELO Staking video guide here.