Solana is a permissionless, decentralized, and secure smart contract blockchain platform proposing to solve the scalability problem. Solana encodes the passage of time as data, called Proof of History (PoH), and leverages a verifiable delay function (VDF) to reduce transactional overhead between nodes in the network.
Solana is designed for decentralized applications that demand high throughput. Its architecture enables transactions to be ordered as they enter the network, rather than by block. Its use cases include: decentralized exchanges, payments, micropayments, distributed storage, non-fungible tokens, and more.
Throughout 2021, the Solana ecosystem has experienced explosive growth. Solana is home to popular decentralized exchanges such as Serum and Raydium, along with automated market makers Saber and Orca. With over $9 Billion dollars locked in DeFi on Solana, the ecosystem is continuing to mature, hosting a wide variety of decentralized applications, financial services, and NFT marketplaces.
What is Phantom Wallet?
Phantom wallet is a non-custodial Solana wallet that makes it easy to store, send, receive, stake, and swap tokens. Phantom is a browser-enabled wallet that installs as an add-on to most popular browsers.
Phantom has a built in DEX that supports token swaps across the Solana ecosystem. The Phantom wallet also supports NFTs and collectibles, allowing users to view their Solana NFTs directly in the wallet interface. On top of this, the Phantom wallet also supports staking SOL, allowing users to earn rewards directly inside the Phantom wallet.
Ready to Stake? Here's what you need to know:
Key Staking Considerations:
Rewards are distributed every epoch (2 days)
Slashing occurs via governance vote
8% Inflation, deflating 15% every year
2 day unbonding period
Rewards are automatically restaked
Staking Solana: Step by step guide
To begin the steps for staking Solana, first, we need to install the Phantom wallet. Head over to https://phantom.app/ and add the wallet to a browser of your choice (Using Firefox in the example).
Once you have installed the wallet to your browser, you will need to create a new wallet. Proceed by clicking "Create New Wallet"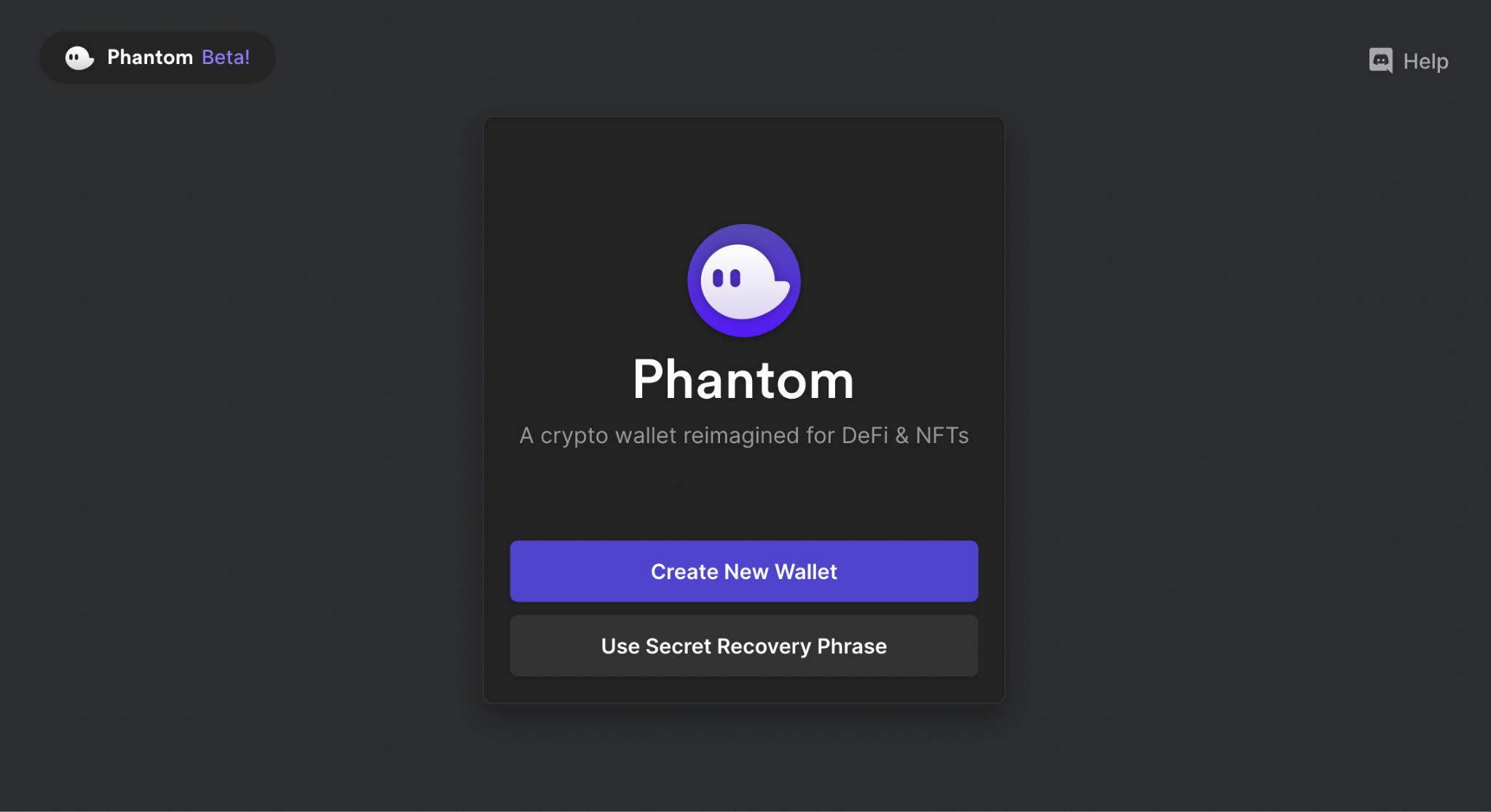 Next, the Phantom wallet will walk you through the setup process, and ask you to save the secret 12-word recovery phrase. This is a very important step, please ensure that you write down and safely back up your 12 word recovery phrase. Once you have backed up your wallet, and created a password, you have successfully created your Phantom wallet.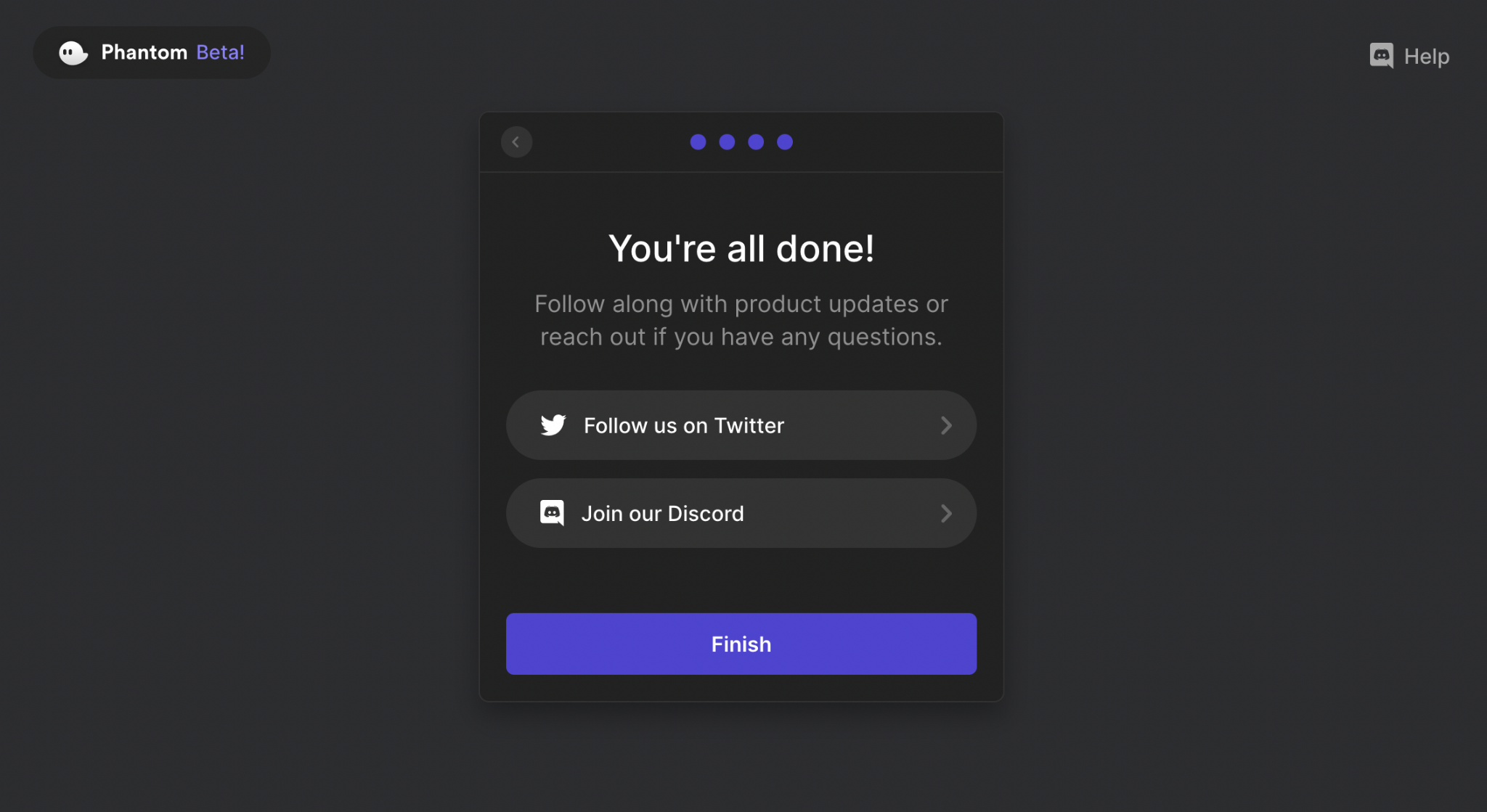 Now that we have created the wallet, it is time to fund it with some SOL. To find your SOL address, simply click "Deposit SOL" and it will bring up your SOL address. Your SOL address can also be found across the top bar of the Phantom wallet.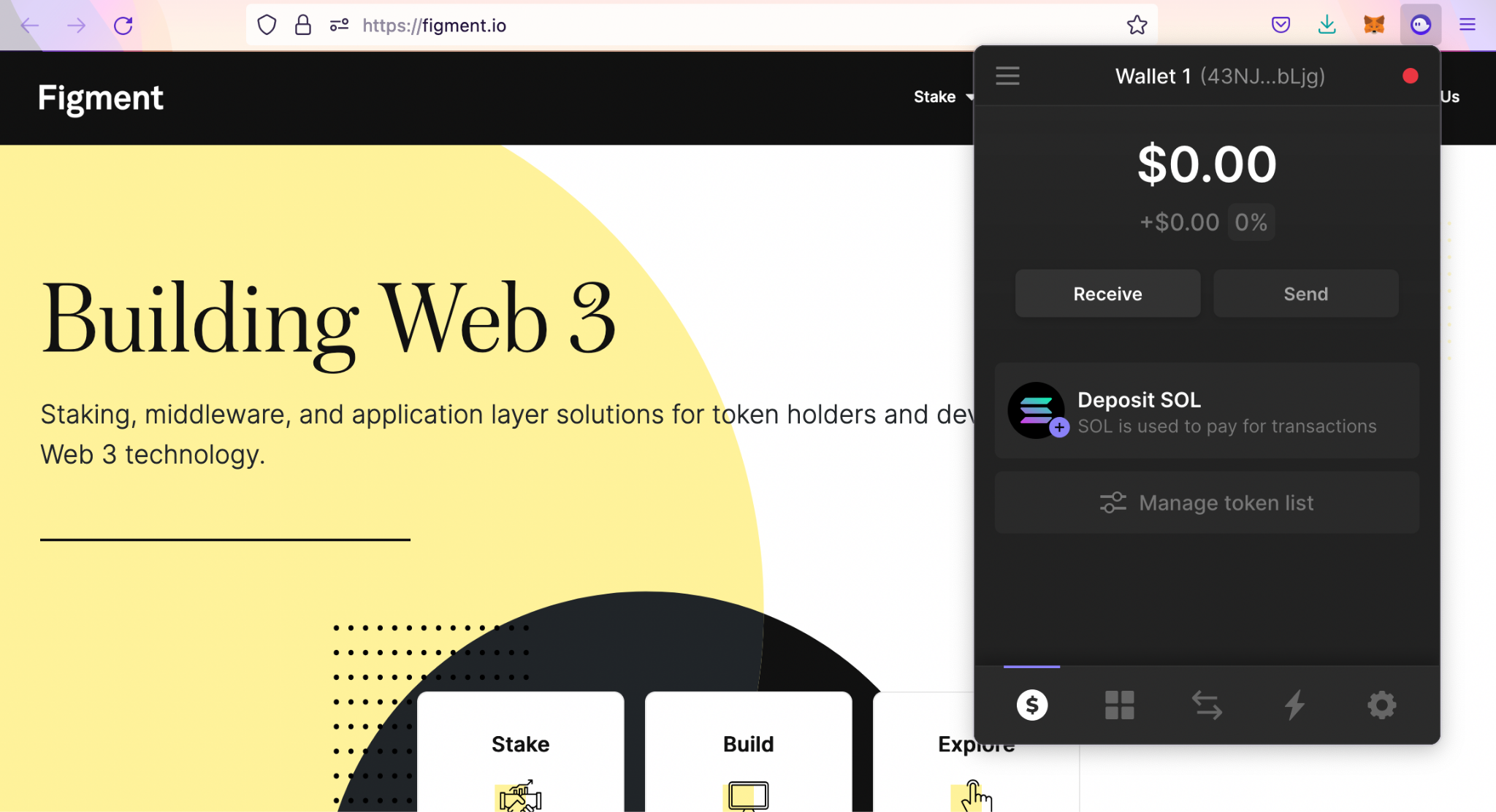 Once you have funded your wallet, click the SOL balance, and you will find an option to "Start earning SOL" where you can stake your tokens to earn rewards. Click on this yellow star to proceed with the staking setup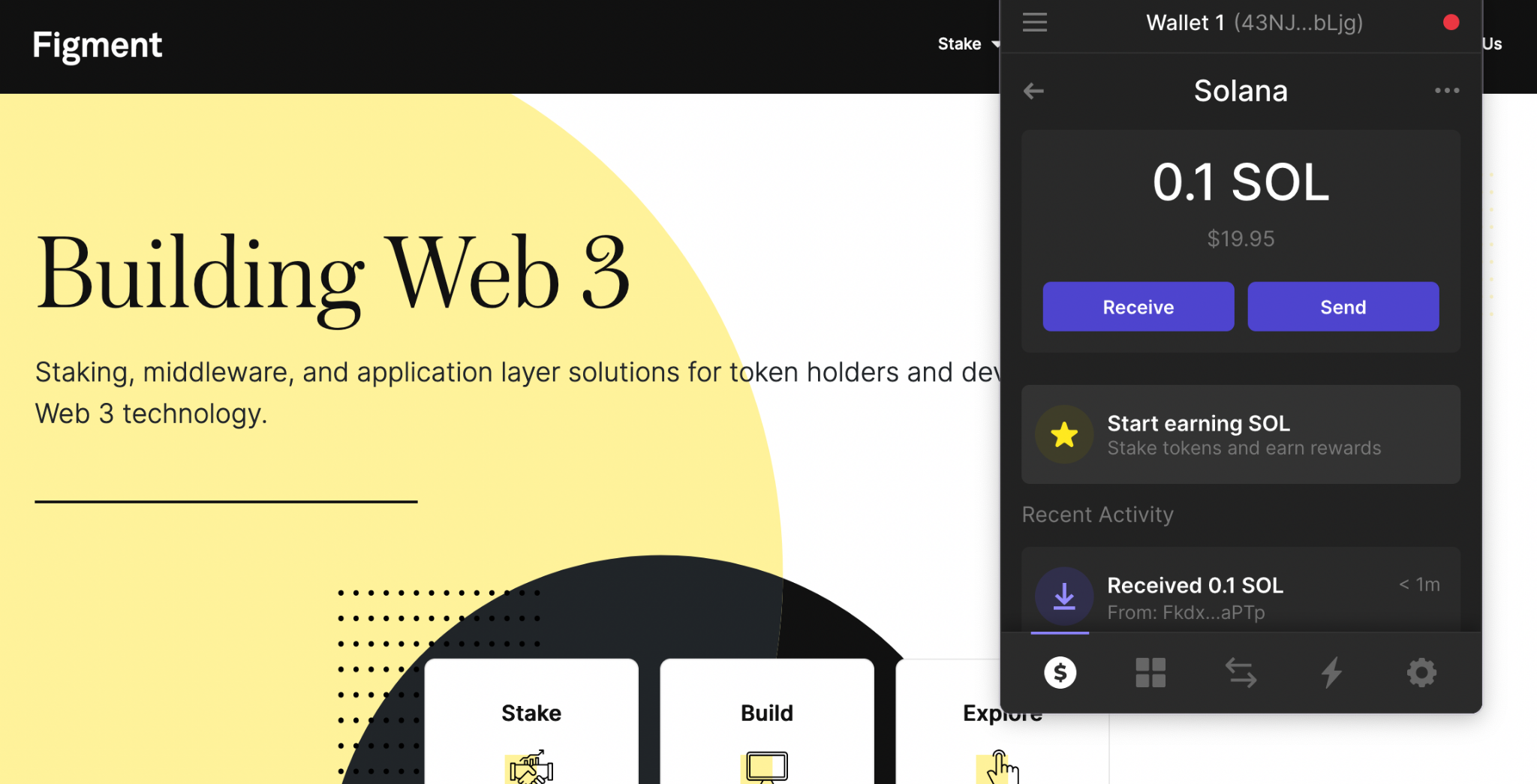 Once you click on "Start earning SOL" you will be able to search for a validator. Select a validator, and proceed.
Figment's validator address: Fd7btgySsrjuo25CJCj7oE7VPMyezDhnx7pZkj2v69Nk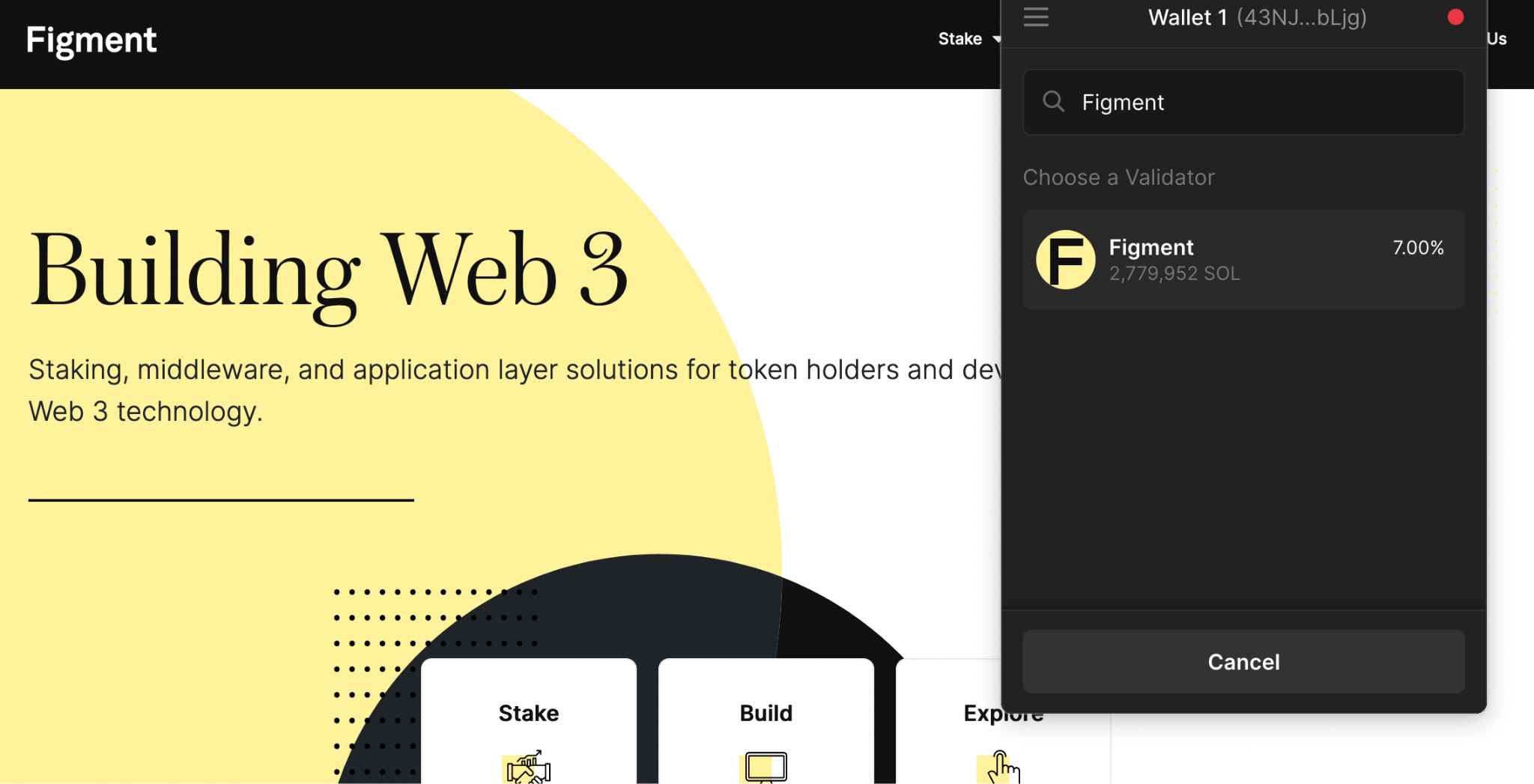 Enter the amount of SOL you wish to stake, and press "Stake"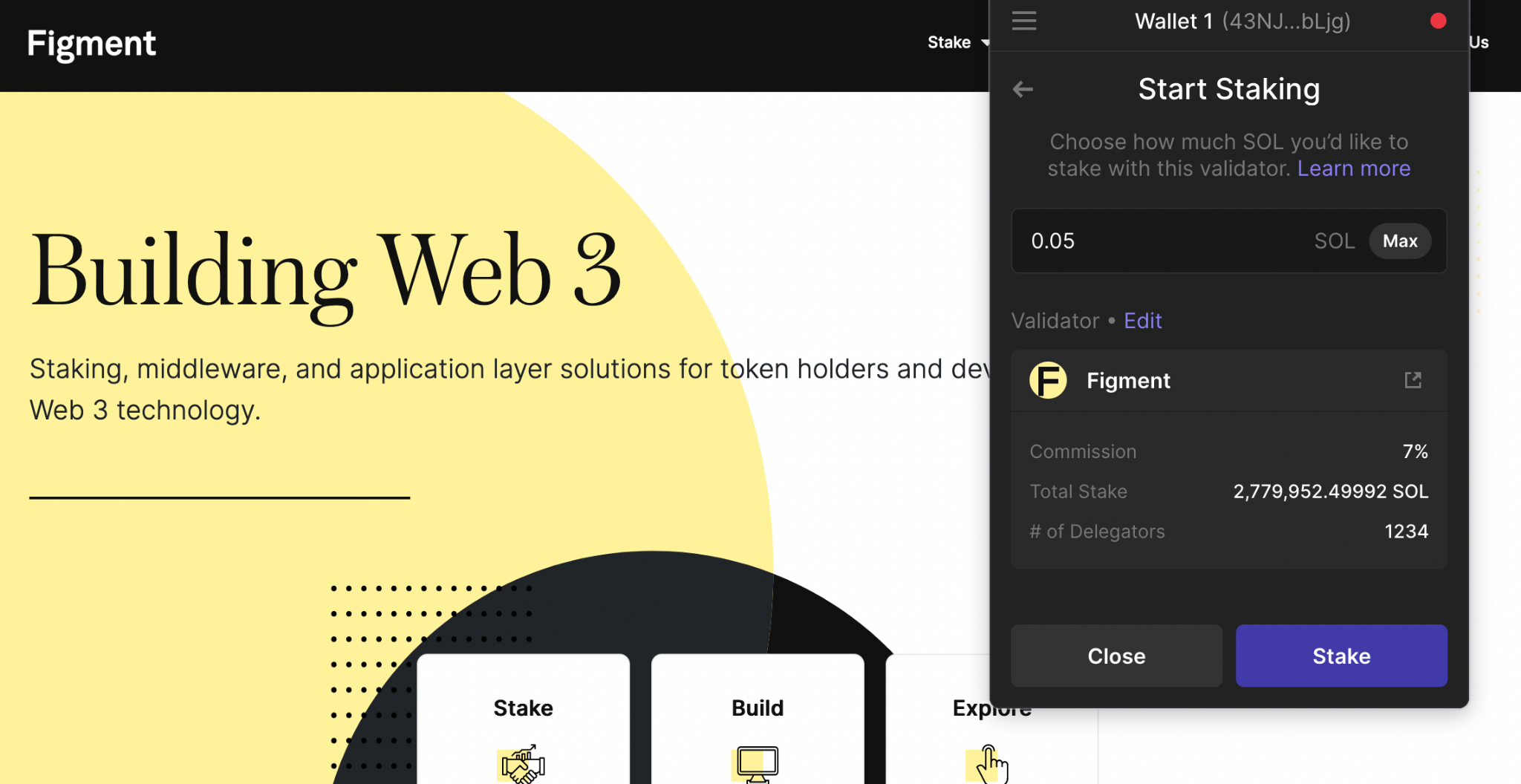 From here, your staking transaction will take a minute or so to process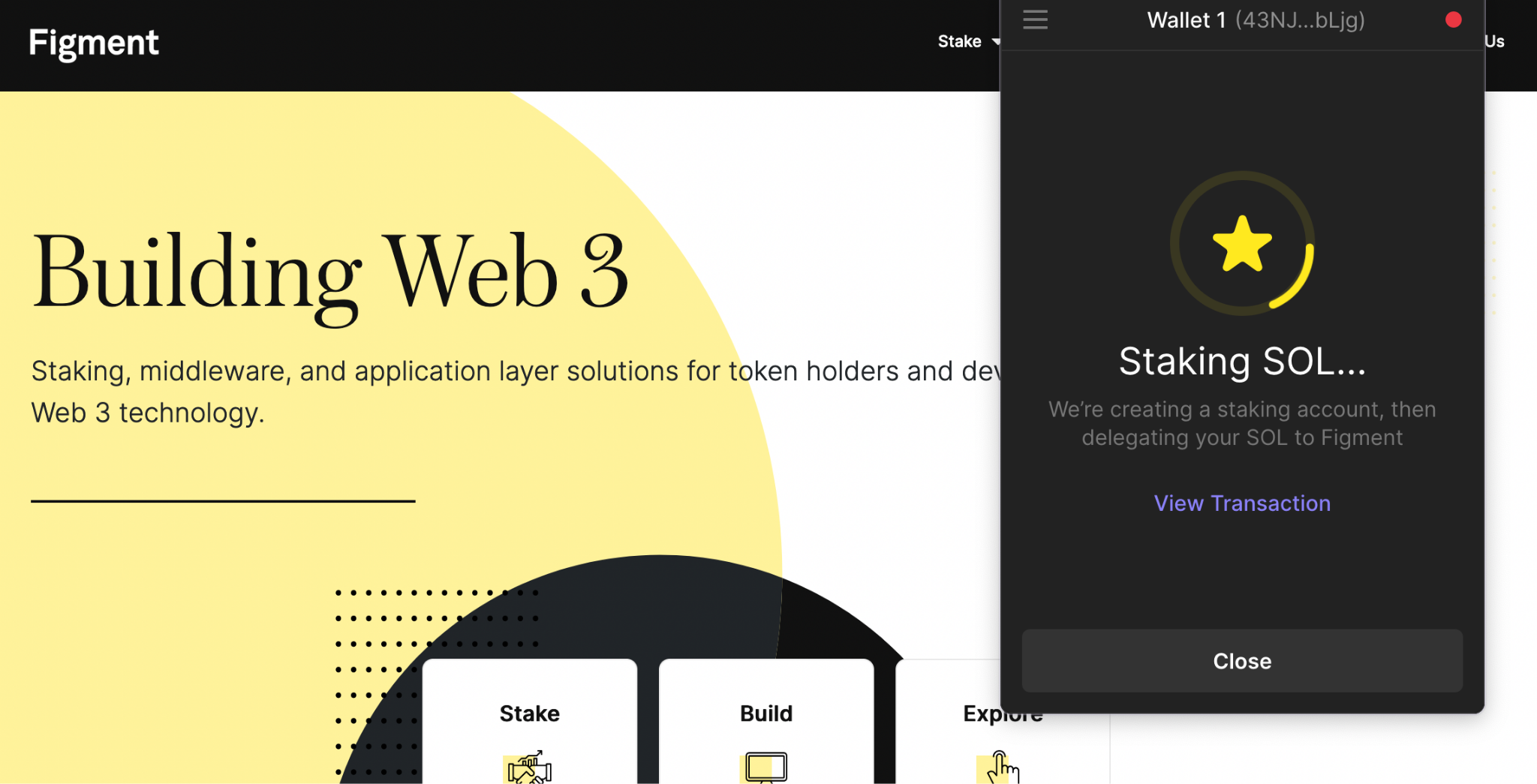 Once the transaction goes through, Congratulations! You have now successfully staked SOL. The stake account will start earning rewards in a couple of days once the stake account becomes active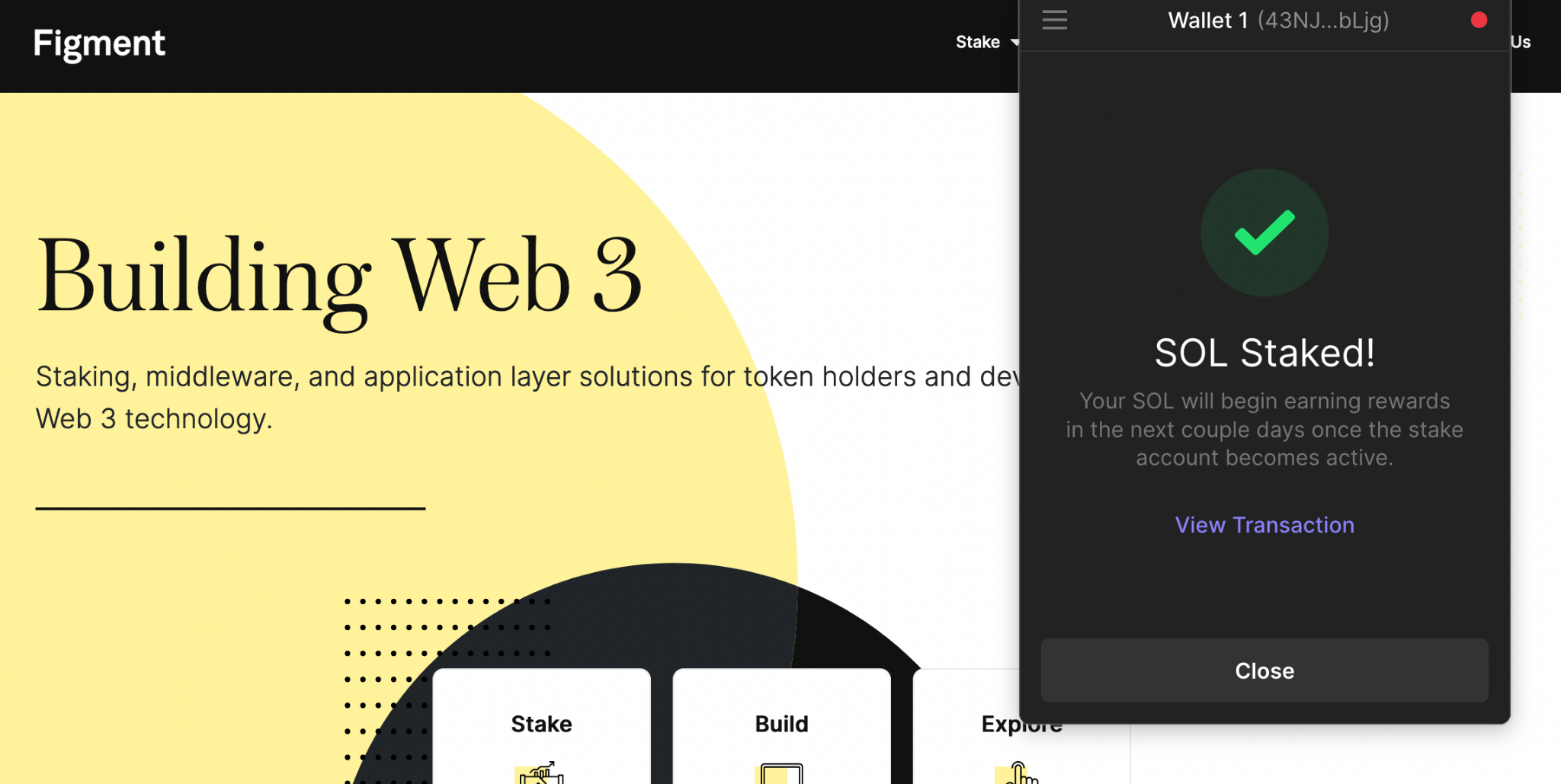 More on Phantom Wallet
More on Solana